Iran's FLNG projects hardly possible with US bans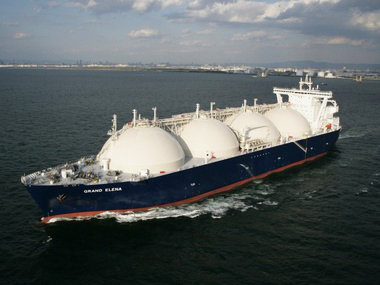 During last months, Iranian officials have announced several times that they are negotiating with international companies to both rent and build the floating liquefied natural gas (FLNG) vessels.
It's not clear which foreign company would build the first FLNG for Iranian companies, but Roknoddin Javadi, Iran's deputy oil minister said last December that a consortium of Iranian and French companies will build Iran's first FLNG vessel to gather flaring associated gas from Forouzan (shared with Saudi Arabia) oil field to liquefy and export.
However, recently Iranian officials have said that they are negotiating with Belgium's Exmar and Norway's Golar over FLNG vessels.
An Iranian industrial source told Trend on April 18 that the latest talks for FLNG vessels are intensively focused with Golar LNG representatives.
Iran said on April 18 that a contract was signed with a domestic company to build a FLNG for gathering the flare gas so far burned at Foruzan field in southern Iran.
The contract was signed between Iran Offshore Oil Company (IOOC) and Nogam Oil and Gas Company, a subsidiary of Bank Mellat, SHANA news agency reported.
The contract's term is seven years, that is, the FLNG unit will be operational in two years and then will be used for five years.
IOOC CEO Said Hafezi said 5.7 mcm/d of gas is burned at the field.
While Nogam Oil and Gas Company has not the experience and the technology of building FLNG, it should choose a foreign company to fulfill its obligations.
Michael Webber, Senior Analyst and Managing Director of Shipping, Equipment Leasing, & Marine MLPs Equity Research told Trend that a partial lifting of sanctions clears some runway for Golar to move in, but since topside (Black & Veatch) and turbine (GE) providers are American companies (and still restricted from sending technology to Iran) any asset play would likely need to be somewhat retooled. Seems like more of a speed bump than a road block, but could kick out the time frame a bit.
"Recently a number of presses have linked Golar to an Iranian LNG project which we believe would make sense for Golar as Iran's project requirements seem to fit GLNG's skill sets, particularly the desire for an expedited speed-to-market".
He added that while Iran is a real possibility, it's important to note that some sanctions remain in place (which prohibits U.S. companies from conducting business with the country, i.e. sending U.S. technology is still prohibited), and Golar would likely need to use different turbine/topside suppliers, which wouldn't be a deal-breaker in our view, but would likely add some time.
---
Follow us on Twitter @AzerNewsAz