EU voices optimism on future of nuclear talks, Iran remains skeptic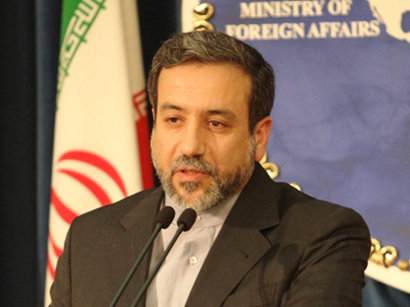 By Sara Rajabova
The European Union (EU) is optimistic about the prospect of nuclear talks between Iran and the P5+1 group.
The EU foreign Policy Chief, Catherine Ashton said on September 8 that the remaining gaps between Iran and the United States, France, Britain, Russia, China and Germany could be narrowed down in the next round of negotiations due to be held in New York on September 18.
Ashton said despite the fact that there are differences between the sides, it is possible to narrow down the gaps.
"But we are determined to do so while being fully aware that the world is watching and expecting that any agreement must be a good and positive one if it can be found," she added.
Meanwhile, Iran's Deputy Foreign Minister for Legal and International Affairs Abbas Araqchi said there will be no deal with the P5+1 if Iran's demands are not met.
He also noted that despite the current understanding of the concerns on both sides, deep disagreements still remain.
Araqchi, who is also Iran's top nuclear negotiator, added that the major persisting difficulty is reaching an agreement on a timetable for the lifting of the illegal sanctions imposed against Iran as a reciprocal measure by the six countries.
He also said the recent anti-Iranian sanctions imposed by the United States violate the Geneva interim deal and if repeated, Iran will respond.
On August 29, the U.S. government announced the imposition of the new round of sanctions on over 25 individuals and companies, including shipping firms, oil companies, airlines and six banks. This comes as Iran and the six world powers are in talks to solve the long-lasting nuclear dispute.
Araqchi added that it will only be possible to reach a nuclear agreement by the November deadline if everyone remains committed to the objective of the negotiations.
On September 1, Iran's Foreign Minister Mohammad Javad Zarif and Ashton, who represents the six countries, met in Brussels, Belgium, and discussed the process of the ongoing nuclear talks.
Last November, Iran and the six countries signed an interim deal in Geneva, which took effect on January 20 and expired six months later on July 20. The two sides have agreed to extend negotiations until November 24.