8 September 2014 14:13 (UTC+04:00)
1 957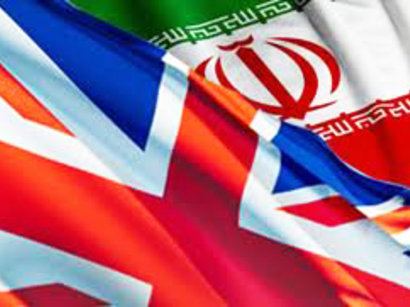 By Sara Rajabova
Following the reports on London's will to restore the diplomatic relation with Tehran, it was announced that reopening of the British embassy in Islamic country depends on Iranian parliament.
Deputy Foreign Minister Abbas Araqchi said on September 7 the reopening of the British embassy in Tehran ultimately depends on a decision by the parliament, IRNA reported.
The British officials have reportedly voiced intention to re-open British embassy in Tehran, which was closed after an attack to the embassy in 2011.
Araqchi said there are a number of problems on the way of Iran-UK relations which will be gradually removed.
"Our normalization of relations, first, began with appointment of non-resident charge d'affaires and then we reached a stage, at which charge d'affaires became resident," Araqchi said. "In the next step, we will start providing consular and visa services."
The UK and Iran agreed on the appointment of charges d'affaires to restore the diplomatic relations in October 2013.
However, Araqchi made it clear that upgrading the level of relations from charge d'affaires to ambassador depends on the decision of the Iranian lawmakers.
Earlier in June, British Foreign Secretary William Hague said that the United Kingdom intends to reopen the embassy in Tehran with a small initial presence as soon as these practical arrangements have been made.
The relations between Iran and Britain remained tense for a long time due to disagreements on Iran's nuclear program. The relations were even more complicated by Iran's allegations of involvement of the UK security services in organizing terrorist acts in Tehran on November 29, 2010 that killed a nuclear physicist Majid Shahriari.
The Iranian parliament approved a draft law envisaging a complete break of diplomatic relations with Britain in December 2010.
Related News