1 November 2013 12:30 (UTC+04:00)
1 466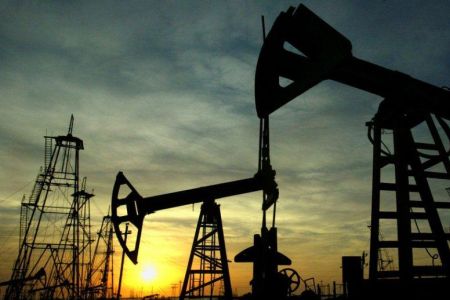 By Sara Rajabova
Iran's deputy Oil Minister said that Iran will soon resume its oil swap operations in its northern oil terminal.
Roknoddin Javadi said that the resumption of the swap operations will strengthen Iran's oil industry and make the country's energy diplomacy more effective, Shana news agency reported.
"In order to prepare the necessary infrastructures for the resumption of these operations, numerous meetings have been held with the oil minister, and we have reached good results," Javadi, who is also the managing-director of the National Iranian Oil Company, said.
He said to that end, all necessary structures have been prepared and the development projects related to the plan are continuing without a hitch.
Javadi also said that the contracts need to be studied with regards to projects as they are being revised, adding that a new framework will be defined in the near future.
According to him, the projects of Iran Oil Terminals Company (IOTC) in northern Iran are going smoothly.
Javadi said that the NIOC subsidiaries will have more authority in decision-making and financial affairs.
Meanwhile, the IOTC Managing Director Pirouz Mousavi said that the construction of an oil pool in north of Iran will help the country increase its crude oil swap capacity.
Iran to introduce new oil contracts
Seeking to invite new investors, Iran is expected to define new frameworks for its oil contracts in the next six months, an Iranian official said.
The petroleum industry has already identified the shortcomings of the existing contracts, a member of the oil ministry appointed for revising oil contracts said.
"It seems that the existing contracts cannot meet the expectations of domestic and foreign investors and contractors, so we need to reconsider them," Gholam-Reza Manouchehri said.
Manouchehri said that oil and gas fields require certain measures to continue production.
"It has been often observed that production from hydrocarbon fields within the framework of buyback contracts stops once the project is given to the contractor, since the contractor has no more obligations at that point," he said.
Manouchehri also said that Iranian Oil Minister Bijan Namdar Zanganeh had ordered the review of contracts in the oil industry in order to make the contractors more committed and also to attract investors.
Pointing to the diversity of oil and gas fields in Iran, Manouchehri said that the presence of foreign companies in Iran's old and deep fields like those in the Caspian Sea requires international appeal.
"Moreover, the attractions should be different. For example, shared fields must be more attractive than the independent ones," Manouchehri said.
He said that during the revision of the oil contracts, the pivotal and positive points that can be found in the oil contracts signed in Iraq, Kuwait, Saudi Arabia and Venezuela will be studied and used if they do not violate Iran's national interests.
Manouchehri said that the framework of Iran's new oil contracts would be attractive and foreign companies would warmly welcome it if sanctions are lifted.
Following the reduction of tensions between Iran and the international community as a result of the nuclear talks, foreign companies expressed readiness to return to the country if sanctions are lifted.
Lukoil Oil Company said recently that it is considering participation in oil and gas projects in Iran in case of international sanctions relief.
Iran is one of the world's biggest oil and gas exporters and its economy is heavily dependent on energy revenues.
Crude reserves in Iran are estimated at 155 billion barrels, while gas reserves stand at 33.1 trillion cubic meters.
International sanctions have hampered Tehran's ability to deliver its crude oil to the market and receive payment.
According to the latest Platts survey of OPEC production for November 2012, Iran's oil production has fallen dramatically from an average 3.7 million barrels a day in 2011 to 2.7 million.
The United States and the European Union imposed sanctions on Iran's oil and financial sectors with the goal of preventing other countries from purchasing Iranian oil and conducting transactions with the Central Bank of Iran.
Iran's crude oil is subject to a European Union embargo that started on July 1, 2012.
The sanctions also bar EU insurance firms from covering Iran's exports.
Related News