Iran to stage military drills in late May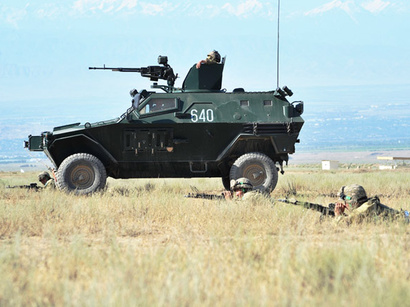 Iran will conduct a week-long military exercise in the country's Isfahan region, starting on May 24, Commander of the Ground Troops of the Armed Forces of Iran, Brigadier General Ahmad Reza Pourdastan said, Fars news agency reported.

Pourdastan noted that the exercise, titled "Beytul Mugeddesh 25", will be carried out with the involvement of armored units, artillery and air forces.

Pourdastan also noted that real ammunition will be used during the week-long drills.

On Saturday, Pourdastan took part in the presentation ceremony of three new military projects of Iran's Armed Forces.

A wireless communication system, a missile launch system, and a T-72 tank simulator system were presented.