Armenian senior military official faces criminal charges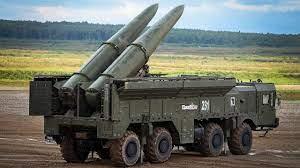 By Vafa Ismayilova
Chief of the General Staff of the Armenian armed forces Artak Davtyan has been charged with supplying low-quality missiles to the Armenian troops, Day.az has reported, quoting the Armenian media.
"Artak Davtyan has been charged with the supply of low-quality missiles, which former Armenian Defence Minister David Tonoyan is also charged with. However, no measure of restraint has been chosen against Davtyan," the Armenian media reported.
The Armenian Prosecutor-General's Office and the National Security Service do not comment on this information, the report added.
Armenia earlier arrested some former high-ranking defence officials on charges of large-scale embezzlement, fraud, and committing socially dangerous acts.
Former Armenian Defence Minister David Tonoyan, who is among the arrested, was remanded in custody for two months.
Tonoyan was detained on September 30 along with David Galstyan, director of the armament supplier.
Lt-Gen Stepan Galstyan, deputy chief of the Armenian armed forces general staff, was also detained. Earlier, Galstyan was questioned in the case of supplying low-quality ammunition.
Tonoyan and Galstyan are suspected of embezzling about 2.3 billion drams (about $4.7 million), committing socially dangerous acts and forgery. The businessman is also accused of supplying the Defence Ministry with old and unusable artillery shells.
According to the materials of the case, Galstyan concluded contracts with the Defence Ministry for the supply of artillery shells for 1983-1986 cannons. However, the shells supplied did not meet the requirements of the concluded contract.
In July 2020, Armenia launched a large-scale military provocation against Azerbaijan to implement the so-called "Tonoyan Doctrine" named after the former Armenian defence minister.
The doctrine contained fundamentally new guidelines for the conduct of hostilities, in accordance with which Armenia proclaimed the seizure of new territories of Azerbaijan in the event of a new war, announcing its right to inflict pre-emptive strikes on key Azerbaijani strategic infrastructure facilities, including oil and gas pipelines.
--
Follow us on Twitter @AzerNewsAz