Turkish president discloses number of terrorists killed in northern Iraq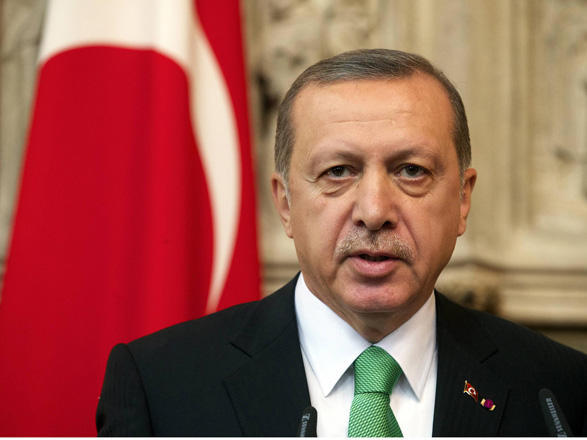 By Trend
Turkish President Recep Tayyip Erdogan said that 347 PKK members were killed in the operation of the Turkish Armed Forces against the Kurdistan Workers' Party (PKK) in the north of Iraq, Turkish media reported on April 10.
Erdogan said that Turkey will continue military operations in the north of Iraq until the destruction of the last remaining terrorist.
The Turkish Air Force resumed operations against the PKK fighters in the north of Iraq on April 7.
The conflict between Turkey and the PKK, which demands the creation of an independent Kurdish state, has continued for more than 30 years and has claimed more than 40,000 lives.
The UN and the European Union list the PKK as a terrorist organization.
---
Follow us on Twitter @AzerNewsAz