Gazprom's gas exports to Turkey increased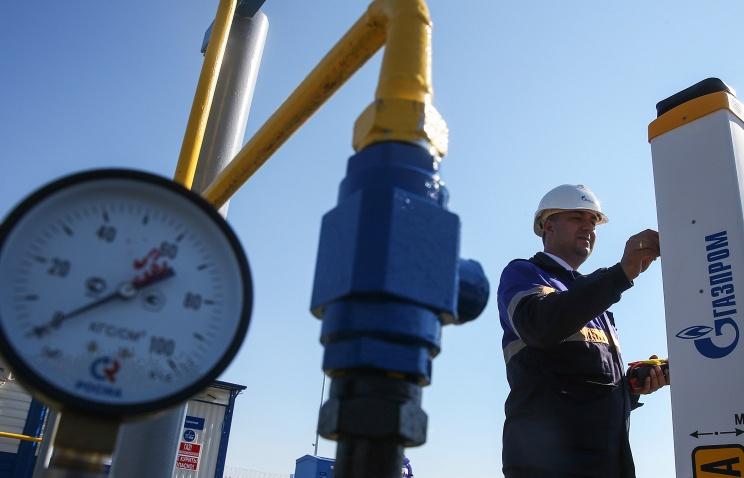 By Kamila Aliyeva
Russia's energy giant Gazprom increased the supply of gas to Turkey by 20.4 percent in January-November 2017 compared to the same period in 2016, according to the company's message.
"In January-November 2017, Gazprom increased gas supplies to the countries targeted for the Turkish Stream project, in particular, to Turkey - by 20.4 percent (or 4.48 billion cubic meters) compared to eleven months of 2016 , to Greece - by 11.6 percent, to Bulgaria - by 6.8 percent, to Hungary - by 22.3 percent, as well as to Serbia - by 26.1 percent," the company said.
Gazprom's gas exports to the far abroad in January-November amounted to 175 billion cubic meters and increased by 8.3 percent compared to the same period last year.
In late November, Gazprom CEO Alexei Miller said that in 2017 the company expects an absolute record for gas exports to non-CIS countries - 192 billion cubic meters.
In 2016, Gazprom increased gas supplies to the far abroad by 12.5 percent – more than up to 179.3 billion cubic meters, which became the historical maximum.
Energy cooperation has always been of strategic importance for Moscow and Ankara, as Turkey with its growing demand and Russia with its vast energy resources complement each other well. In this regard, the Turkish Stream gas pipeline from Russia to Turkey and the Akkuyu nuclear power plant (NPP) being built in Turkey with Russian collaboration are expected to benefit both countries' energy sector.
The Turkish Stream envisages the construction of a gas pipeline along the seabed of the Black Sea to Turkey's European part and further on to the border with Greece. Russia and Turkey signed an intergovernmental agreement on the implementation of the Turkish Stream project in October 2016.
The first stretch will be intended for the Turkish market and the second will supply natural gas to countries of South and Southeast Europe. Each stretch will have a capacity of 15.75 billion cubic meters of natural gas annually. The pipeline is expected to annually pump 31.5 billion cubic meters of natural gas.
Gazprom launched the construction of the Turkish Stream gas pipeline's offshore section near the Russian coast of the Black Sea on May 7. The company has already built around 300 kilometers of the Black Sea segment of the TurkStream gas pipeline. The first line is scheduled for completion in March 2018 and the second in 2019.
Turkey is the second largest market for Gazprom as it imports about 60 percent of its gas from Russia.
---
Kamila Aliyeva is AzerNews' staff journalist, follow her on Twitter: @Kami_Aliyeva
Follow us on Twitter @AzerNewsAz