Kazakhstan, Islamic countries to expand cooperation in nuclear energy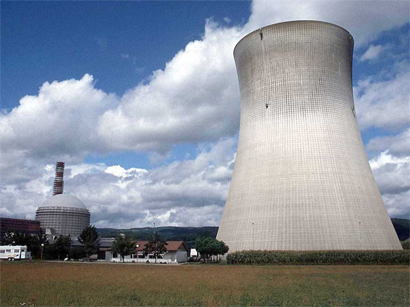 By Kamila Aliyeva
Kazakhstan and Islamic countries plan to further improve ties in nuclear energy sector.
Science Committee Chairman under the Kazakh Ministry of Science and Education Bolatbek Abdrasilov named scientific areas for joint research with the countries of the Organization of Islamic Cooperation (OIC), Kazinform news agency reported
"Currently, Kazakhstan is actively developing its scientific research. (...) We have one of the unique nuclear reactors. It still operates. It is the Tokamak nuclear reactor at the Institute of Nuclear Physics in Stepnogorsk. I think that this facility would be very good and promising for uniting the efforts of the scientists of the Islamic world in research on nuclear power. Yesterday, the UAE representative talked about active construction of nuclear reactors in his country. In general, I believe that this is also a promising direction for research," he said, speaking at a press conference following the first OIC summit on science and technology.
Another area is climate change - a serious problem that will affect all countries of the Islamic world, the chairman believes.
He also informed about creation of global glaciological center of category 2 in Kazakhstan by the decision of UNESCO.
"It will operate near Almaty. The center will study the melting of glaciers and water problems. It would be interesting to unite the efforts of our scientists in the issues of climate change," Abdrasilov said.
Research in the field of creating new materials is underway in Kazakhstan, according to the chairman.
"We have a space program. We launch satellites, create new technologies, new materials, including for medicine. These are also promising directions for our scientists to move forward," he noted.
Earlier, Kazakh uranium producer KazAtomProm and Emirates Nuclear Energy Corporation (Enec) have signed a Memorandum of Understanding on cooperation in the peaceful use of nuclear fuel and power generation.
The MoU covers the supply of natural uranium to the UAE for its nuclear power plants, as well as the potential for future cooperation in fuel fabrication, the exchange of expertise in nuclear power plant construction and other areas.
Kazakhstan has been pursuing a consistent nuclear policy – actively promoting peaceful nuclear power while seeking to eliminate nuclear weapons. Kazakhstan produced the world's largest share of uranium from mines, that is 39 percent, in 2016.
---
Kamila Aliyeva is AzerNews' staff journalist, follow her on Twitter: @Kami_Aliyeva
Follow us on Twitter @AzerNewsAz