18 June 2014 15:05 (UTC+04:00)
1 245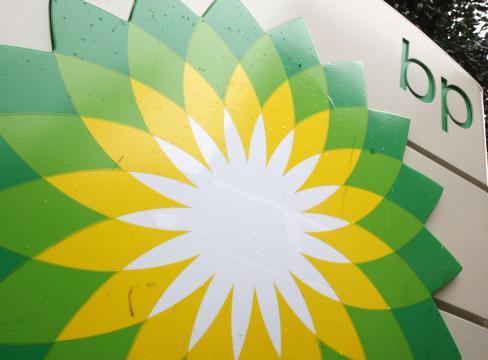 By Aynur Jafarova
Azerbaijan's oil production in 2013 amounted to 931,000 barrels per day (bpd), which is 1.2 percent more compared to 2012, British BP's annual Statistical Review of World Energy said.
"Azerbaijan's share in global oil production was 1.1 percent last year," the report added.
Oil consumption in the country increased by 9.8 percent - up to 101,000 bpd in 2013.
BP also said proven oil reserves in Azerbaijan remained unchanged- at seven billion barrels - which is 0.4 percent of the world's proven oil reserves.
The most amount of the produced oil fell to the Azeri-Chirag-Gunashli block of oil and gas fields and the Shah Deniz gas condensate field in the Azerbaijani sector of the Caspian Sea that were developed jointly with the foreign partners.
The ACG block of fields has been active since 1997. Production started from the Chirag part of the field and continued successfully, followed by the Azeri Project; Central Azeri production started in February 2005, West Azeri began producing in December 2005, and East Azeri came on stream in October 2006.
The Deepwater Gunashli section launched production in April 2008.
BP also said Azerbaijan produced some 16.2 billion cubic meters of gas in 2013, which is 3.8 percent more than in 2012.
Gas consumption increased by 1.5 percent and hit 8.6 billion cubic meters in 2013.
BP's estimations on Azerbaijan's proven gas reserves remained unchanged: 0.9 trillion cubic meters, which accounts for 0.5 percent of the world's proven gas reserves.
Proven gas reserves of Azerbaijan, an energy-rich South Caucasus country, are estimated at 2.55 trillion cubic meters, and oil reserves at two billion tons while the predicted gas reserves of the country are estimated at six trillion cubic meters and oil reserves at four billion tons.
The Shah Deniz field, one of the world's largest gas-condensate fields, was discovered in 1999. Its reserves are estimated at 1.2 trillion cubic meters of gas. Overall, the field has proved to be a secure and reliable supplier of gas to Azerbaijan, Georgia, Turkey, and Europe.
Related News