TAP reps discuss progress with EU energy commissioner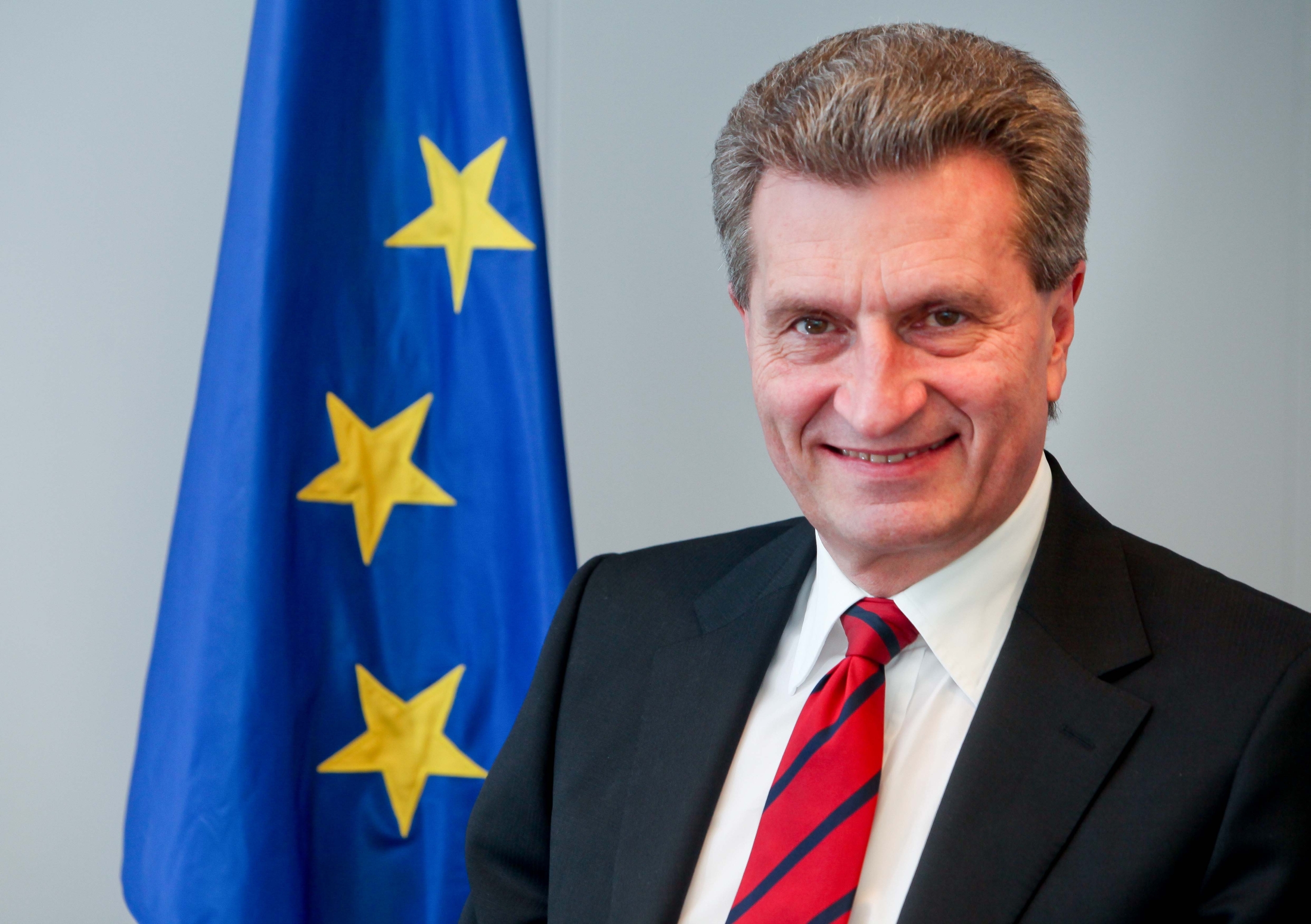 By Aynur Jafarova
Recent progress of the Trans-Adriatic Pipeline project was in focus at a meeting between EU Energy Commissioner Gunther Oettinger and TAP representatives on Tuesday.
TAP Managing Director Kjetil Tungland said commenting on the meeting results that the meeting with Commissioner Oettinger was a good opportunity to discuss forthcoming milestones, as well as the recent progress in TAP.
According to Tungland, the parties evaluated achievements in the TAP project such as the Intergovernmental Agreement of Italy, Greece and Albania signed in February 2013, the Memorandum of Understanding concluded with the Trans-Anatolian Gas pipeline project (TANAP) in December 2012 and the cooperation last year, funding, equity and shareholder agreements signed with the partners of the Azerbaijani Shah Deniz gas field development - BP, SOCAR and Total.
Tungland said TAP was looking forward to the Commission's review and approval of the project's Third Party Access (TPA) exemption application, which was approved by all three national regulators -- Italy, Greece and Albania -- last week.
"We also remain confident that TAP will provide the most technical, commercial and politically compelling offer to the Shah Deniz Consortium when it submits the Decision Support Package at the end of March," Tungland added.
The Shah Deniz consortium is considering both TAP and Nabucco West, a rival pipeline project, as options for gas transportation to Europe. The consortium will make its final decision on the pipeline route in June and the final investment decision by October 2013.
The TAP project is designed to transport gas from the Caspian region via Greece and Albania and across the Adriatic Sea to southern Italy and further into western Europe. Gas to be produced within the second phase of Shah Deniz gas condensate field development is considered as the main source for TAP.
TAP's initial capacity will be 10 billion cubic meters per year, but it is easily expandable to 20 billion cubic meters.
TAP's shareholders are AXPO of Switzerland (42.5 percent), Norway's Statoil (42.5 percent) and E.ON Ruhrgas of Germany (15 percent).
In case TAP is selected as a final pipeline route to transport Azerbaijani gas to Europe, the construction of the pipeline will start in 2015.
Nabucco West is a short-cut version of the Nabucco project, which envisages construction of a pipeline from the Turkish-Bulgarian border to Austria.
Both TAP and Nabucco West projects are part of the Southern Gas Corridor, which is one of the EU's priority energy projects. The Southern Gas Corridor aims at diversifying the routes and sources of energy supply, thereby increasing secure delivery.