19 June 2018 14:39 (UTC+04:00)
2 862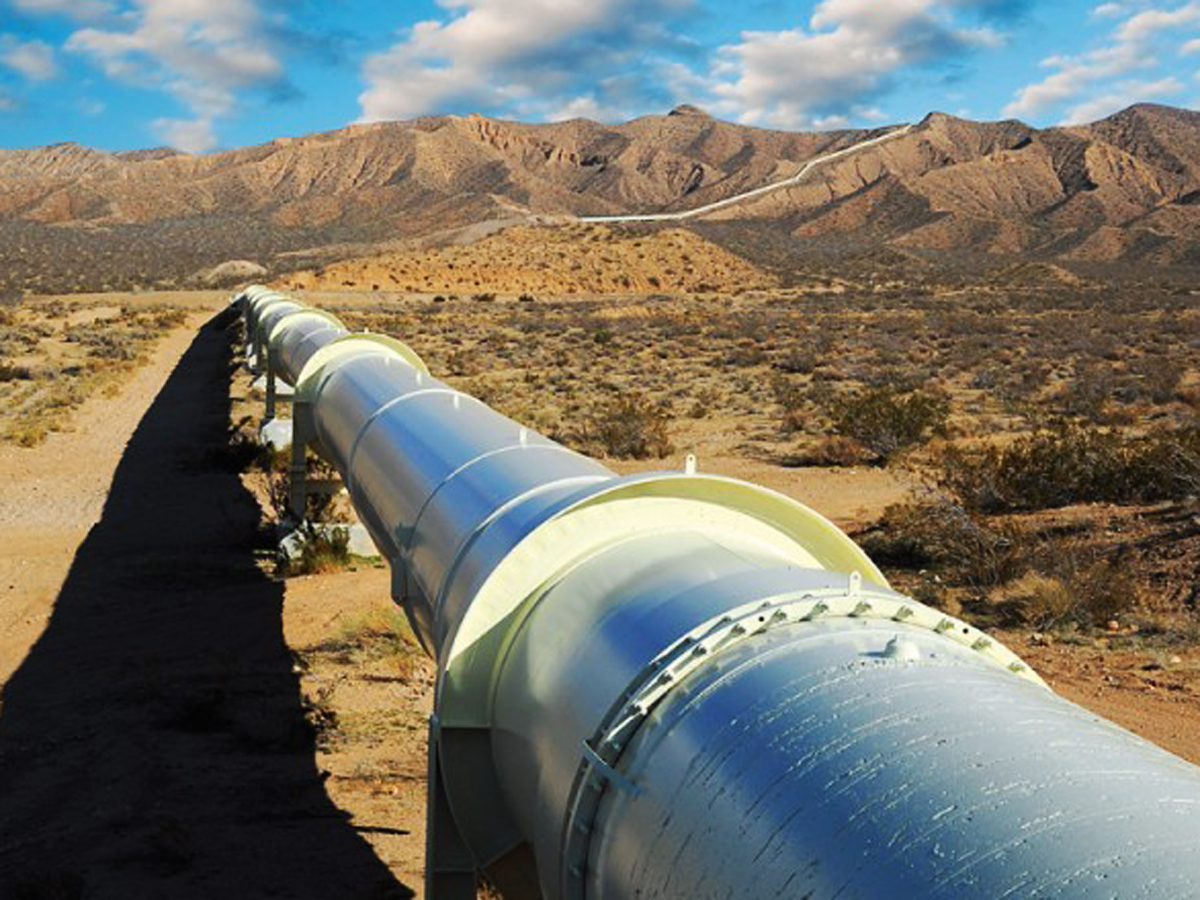 By Trend
The new pipelines will provide Baku with an opportunity to increase the gas supply volumes to the foreign market, according to Russia's Nezavisimaya Gazeta (Independent Newspaper).
"Azerbaijan has been recently pursuing the energy policy aimed at consolidating its role as an exporter of hydrocarbon resources in the European direction," the article said. "The expansion of cooperation with Turkey facilitates this task. The implementation of new gas pipeline projects was launched as a result of the cooperation between Azerbaijan and Turkey. The construction of these pipelines will increase the volumes of Azerbaijani gas supplies to the foreign market."
In particular, the Trans-Anatolian Natural Gas Pipeline (TANAP), which is part of the Southern Gas Corridor, envisaging the transportation of Azerbaijani gas to Europe, can be considered as a pipeline project, which is of interest primarily for Azerbaijan and Turkey.
"Baku has obtained a new export route for its gas, while Ankara has strengthened its role in gas supply to Europe," the article said.
After TANAP and TAP pipelines, which form the Southern Gas Corridor, are constructed and reach the full capacity and after the implementation of the Turkish Stream project, Ankara will greatly strengthen its positions by becoming a key player in the supply of hydrocarbons from the Caspian Sea region to the European countries.
"New pipelines will give Baku additional opportunities to increase the volumes of its gas supplies to the foreign market," the article said. "Azerbaijan's energy policy meets the interests of the EU, which sees the Caspian Sea energy resources as an alternative to Russia's supplies. Moreover, the European Investment Bank approved a loan for the TAP construction in the amount of 1.5 billion euros, which also underscores the interest of European countries in the creation of new pipeline routes."
Azerbaijan's President Ilham Aliyev, Turkey's President Recep Tayyip Erdogan, Ukraine's President Petro Poroshenko and Serbia's President Aleksandar Vucic attended the inauguration ceremony of TANAP project in the city of Eskisehir, Turkey on June 12.
The launching ceremony of the first stage of the Southern Gas Corridor project was held in Baku on May 29.
The gas from Azerbaijan's Shah Deniz field has already gone through the first segment of the Southern Gas Corridor - from the Sangachal terminal to the expanded South Caucasus Pipeline.
TANAP together with Trans-Adriatic Pipeline (TAP) is a part of the Southern Gas Corridor, which envisages the transportation of gas from Shah Deniz field to Europe.
The initial capacity of TANAP is expected to be 16 billion cubic meters of gas per year. About six billion cubic meters will be supplied to Turkey, and the rest to Europe. After completion of the TAP, the gas will reach Europe in early 2020.
The share distribution in TANAP is as follows: Southern Gas Corridor CJSC - 51 percent, SOCAR Turkey Enerji - 7 percent, Botas - 30 percent, and BP - 12 percent.
---
Follow us on Twitter @AzerNewsAz
Related News