Iranians join Azerbaijan's allies in Karabakh conflict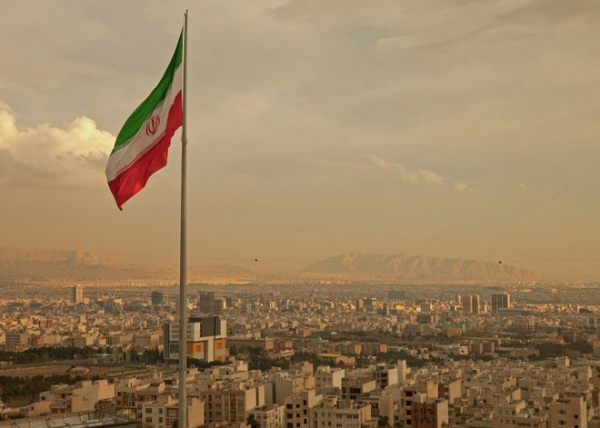 Iranians have been observing and discussing the issue of the Nagorno-Karabakh conflict following the escalation of military confrontation between Armenia and Azerbaijan.

While Tehran has constantly expressed support for the territorial integrity of Azerbaijan, a large number of social media users as well as a group of media outlets have criticized Yerevan condemning the Armenian aggression against Azerbaijan.

"Iran supports Azerbaijan's territorial integrity in Karabakh conflict," Iranian Ambassador to Azerbaijan Mohsen Pak Ayeen was quoted as saying on April 3.

He further added that Karabakh is situated in Azerbaijani territory.

In turn, a group of social media users particularly Iranian Azerbaijanis have expressed support and solidarity with Azerbaijan over Karabakh conflict changing their profile pictures to Azerbaijani flags.

"Karabakh belongs to Azerbaijan and this region must get rid of Armenia," MP for Tabriz City Alireza Monadi-Sefidan was quoted as saying at a parliamentary session on April 3.

Official IRNA news agency, reporting on the recent Karabakh tensions, said that Karabakh was an Azerbaijani populated region but under the former Soviet Union's policies the Communist Party adopted policies in the region aimed at decreasing the number of Azerbaijani inhabitants.

Donya-e Eqtesad newspaper citing Russia Today said that Armenian army has taken provocative measures to escalate the tensions in the region.

"Armenia has violated ceasefire many times and continues its policies on occupying Azerbaijan's territories," Durna News said following reports on the escalation of clashes between Armenia and Azerbaijan.

In addition to the recent comments, over the past two decades Iranian Supreme Leader Ayatollah Ali Khamenei as well as a number of religious leaders have condemned the Armenian aggression against Azerbaijani Muslims in Karabakh several times.

"The occupation of Karabakh [by Armenia] has always been condemned by Iran," Iranian Supreme Leader Ali Khamenei's representative in East Azerbaijan Province Ayatollah Mohsen Mojtehed-e Shabestari had said earlier.

In a recent development, Iran's Foreign Ministry has urged Azerbaijan and Armenia to show restraint and avoid any move that can escalate their tensions.

The conflict between the two South Caucasus countries began in 1988 when Armenia made territorial claims against Azerbaijan. As a result of the ensuing war, in 1992 Armenian armed forces occupied 20 percent of Azerbaijan, including the Nagorno-Karabakh region and seven surrounding districts.

The two countries signed a ceasefire agreement in 1994. The co-chairs of the OSCE Minsk Group, Russia, France and the US are currently holding peace negotiations.

Armenia has not yet implemented the UN Security Council's four resolutions on withdrawal of its armed forces from the Nagorno-Karabakh and the surrounding districts.
---
Follow us on Twitter @AzerNewsAz