Envoy: Turkey trusts in Azerbaijan,counts on it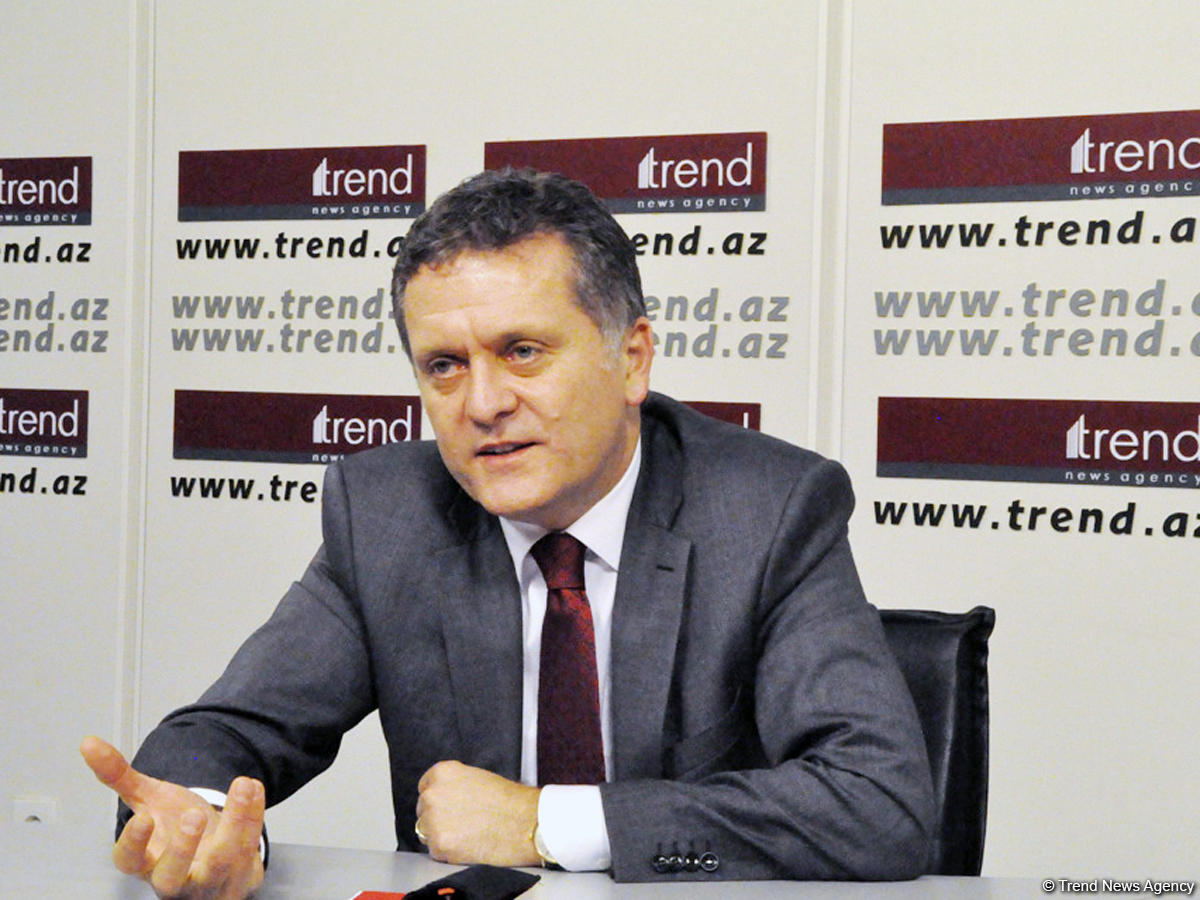 Azerbaijan is Turkey's important partner in the region from the first day of its independence, Ankara's Ambassador to Baku Ismail Alper Coskun said in an exclusive interview with Trend on February 11.

The relations between Turkey and Azerbaijan are not only friendly; Turkey trusts in Azerbaijan and counts on it, he said.

Azerbaijan and Turkey have great potential, he said adding that the two countries have jointly used this potential for over 20 years, which has led to the regional development.
Coskun stressed that the potential of Turkey and Azerbaijan is not directed against anyone.

"The relations between the two countries have reached such a level that Baku and Ankara can together invest in third countries, and this is an obvious example of how the two countries can act in the globalizing world," he said.

Coskun further noted that Turkey and Azerbaijan are at the center of such trilateral formats, as Azerbaijan-Georgia-Turkey, Azerbaijan-Turkey-Iran and Turkey-Azerbaijan-Turkmenistan.

During the Turkish president's upcoming visit to Azerbaijan, the two presidents are expected to discuss issues on energy, transport, economy, as well as regional issues, he said.
He added that the discussion of other issues such as the development of relations in military, educational and cultural spheres is also expected during the visit.
Turkish President Recep Tayyip Erdogan is expected to visit Azerbaijan in late February.

The trade turnover between Azerbaijan and Turkey in 2015 neared $1.48 billion of which $1.17 billion accounted for import from Turkey, according to Azerbaijan's State Customs Committee. The trade turnover between the countries reduced by 17.5 percent compared to the previous year.
---
Follow us on Twitter @AzerNewsAz