5 March 2015 11:52 (UTC+04:00)
1 049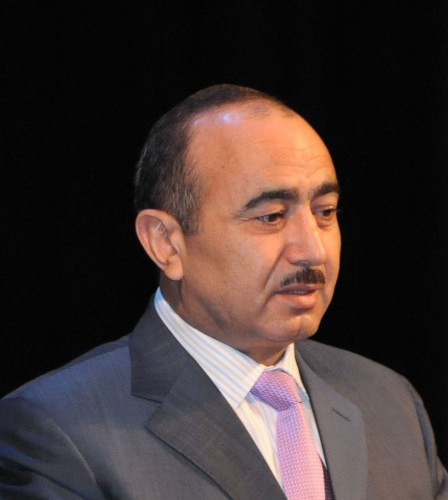 The Organizing Committee of the first European Games has carried out considerable work to ensure excellent organization of this important international sports event after the European Olympic Committees announced its decision.
Azerbaijani President`s Assistant for Public and Political Affairs Ali Hasanov made the remark while criticizing attempts to use the inaugural European Games in "smear campaign" against Azerbaijan, AzerTac reports.
"The issues related the construction of new sports facilities, repair of the existing ones, improvement of social and transport infrastructure to world standards, accommodation of guests, security and others are successfully addressed, and this work is nearing completion. The European Olympic Committees has highly praised the preparation work in its statements. All this gives grounds to say with confidence that the first European Games to be held in Azerbaijan will be remarkable for its grandiosity," he said.

"Unfortunately, some local groups and international circles that are trying to discredit Azerbaijan's achievements in economic, social, political, humanitarian and other fields, don't want to miss this opportunity and attempt to make the 1st European Games into the main topic of the "smear campaign" carried out against our country. Amnesty International's calling to boycott the 1st European Games, dissemination of disinformation on the measures taken in preparation for the Games, partial and biased articles published in foreign media and other issues are an example of these efforts," Hasanov said.

He further said it is not accidental that Radio Liberty and some interested parties share the videos on social networks as if Azerbaijan commits brutal acts against animals on the occasion of the European Games.

"However, there is no evidence confirming that the video was shot in Azerbaijan. This proves once again that those putting forward such "facts" are trying to tarnish the image of Azerbaijan and commit a provocation against a major international sporting event on the eve of the European Games."

"We faced such provocations in the past - on the eve of Eurovision-2012 song contest. At that time, the international community was convinced that all this is nothing more than an insidious play of the forces intending to put pressure on Azerbaijan and impose their will on its independent policy. We are confident that the use of such primitive and feeble methods to discredit Azerbaijan will produce no results and urge those forces to abandon their crafty intentions," Hasanov concluded.
- - -
Follow us on Twitter @AzerNewsAz
Related News