2 February 2015 13:25 (UTC+04:00)
3 573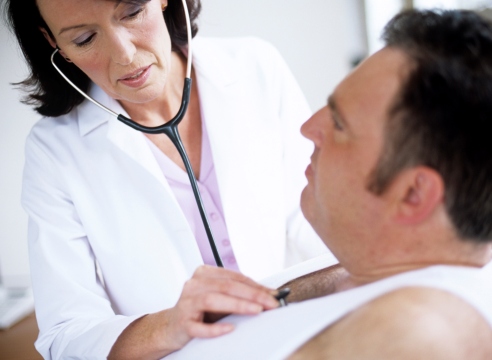 By Nigar Orujova
Azerbaijan may introduce restriction on the activities of doctors coming from abroad.
New proposals on this matter have been re-scheduled to be discussed in Parliament during this session, said Musa Guliyev, a member of the Committee on Social Policy at the Parliament.
He noted that the ban will be imposed on foreign doctors whose activities are not related to their medical specialty.
"For example, a person, being a dentist in Iran arrives in Azerbaijan and practices as a gynecologist. This leads to serious consequences. We have many medical professionals in Azerbaijan and don't need those who come from abroad," he said.
Lawlessness is prevailing in private medical institutions of the country, Guliyev stressed.
"State Migration Service should seriously address this issue, the Health Ministry should tighten the rules for issuing licenses, only doctors in special fields in which there is a need, should come to Azerbaijan from abroad," he added.
From this perspective, the MP noted the importance to constantly cope with law violations in this field. To this end, some amendments will be made to the law "On protection of public health" including imposing restriction on providing medical services by doctors whose license doesn't cover them. First aid is not included in the amendments.
The new changes presuppos that in case of impossibility to provide a needed specialized medical care at a medical institution, physician of this institution must send the patient to the State Health Institute or private centers.
Hadi Rajabli, Chairman of the Committee on Social Policy, noted the importance of the amendments, saying that they are aimed at protecting and promoting the health of the population.
In Azerbaijan there are certain limits on doctors who come to work in the country from abroad, said Elsever Agayev.
"And this issue is agreed with the Health Ministry. However, the negotiations with the State Migration Service resulted in creating conditions for foreign experts to come to Azerbaijan beyond these limits," he said.
Agayev noted that there are certain shortcomings in the work of foreign doctors. However, the issue is in the focus of the ministry, he added.
He said that the doctors, who arrived in Azerbaijan for medical practice, must first obtain a license of the Health Ministry.
According to him, there are violations in this area. "Of course, there are those who break the law, but they are brought to justice."
There is no such operation that could not be conducted in Azerbaijan, he stressed.
"Azerbaijan has conducted operations on bone marrow transplant, kidney and liver. However, citizens are free to choose the hospital and doctor, it is their own business. In Azerbaijan, there are those who are going to be treated abroad. This is a personal decision for each patient," Agayev said.
--
Nigar Orujova is AzerNews's staff journalist, follow her on Twitter: @o_nigar
Follow us on Twitter @AzerNewsAz
Related News