Baku hosts conference on Azerbaijan-Central Asia relations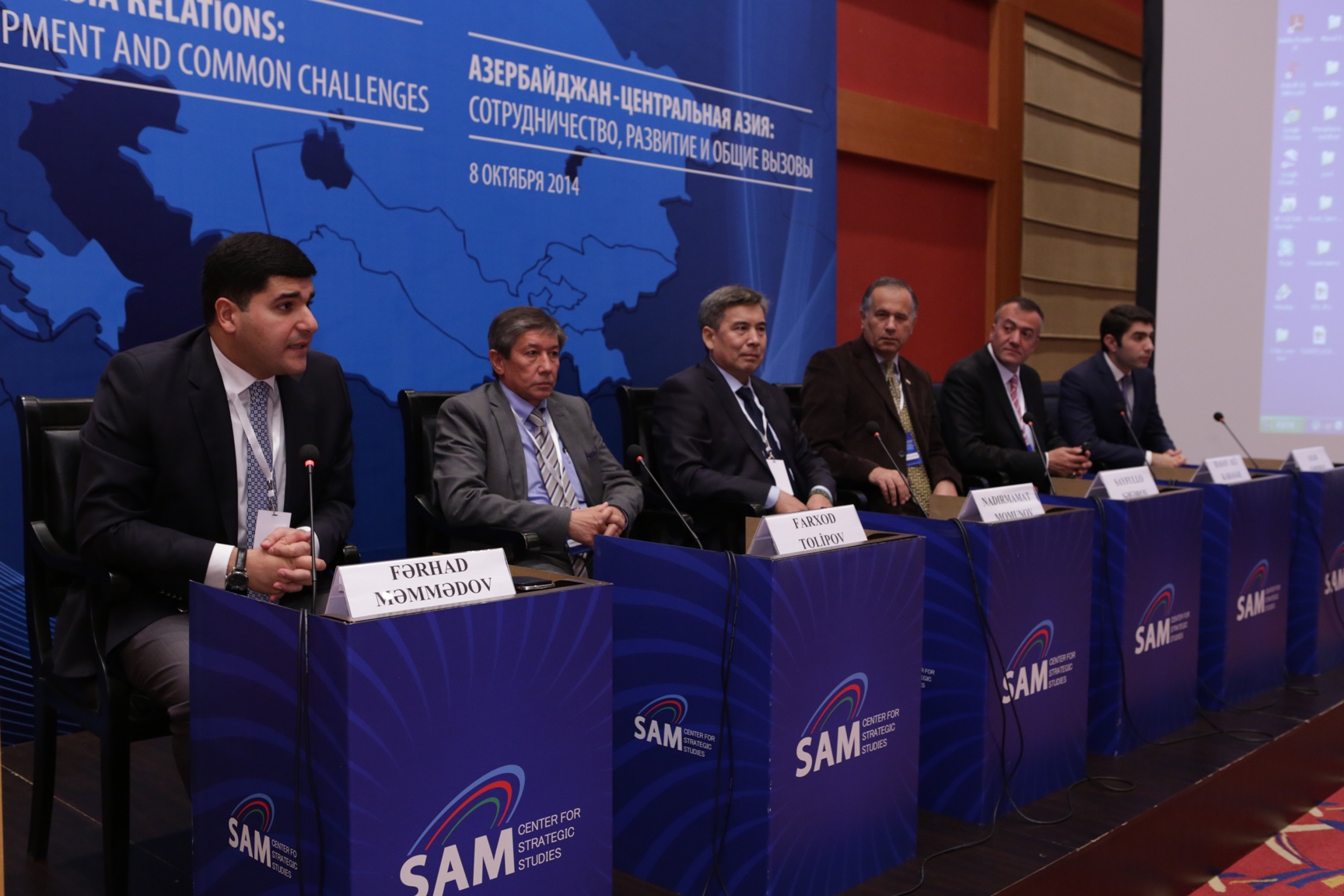 By Aynur Jafarova
Azerbaijan's capital Baku hosted an international conference titled "Azerbaijan - Central Asia relations: Cooperation, development and common challenges".

Opening the event, Director of the Center for Strategic Studies (CSS) under the President of Azerbaijan Farhad Mammadov highlighted the importance of the conference and said Central Asia is as important for Azerbaijan as Azerbaijan is for Central Asia.
In his remarks, Director of the Uzbek Research and Educational Center 'Caravan of Knowledge' Farhad Tolipov said GUAM is a unique organization in the post-Soviet region, and Uzbekistan can once again become a member of this organization.
"Despite the fact that Uzbekistan has withdrawn from the organization, it continues to be an important platform for GUAM," he added.
The conference organized and held under the initiative of the CSS was attended by the representatives of Azerbaijan, Kazakhstan, Kyrgyzstan, Tajikistan, Uzbekistan, Turkmenistan and Turkey.

Issues like 'Regional geopolitics and common challenges: political cooperation and the fight against common threats', 'Regional geo-economics and cooperation: trade, energy and transport' and others were discussed at the conference.
Advisor to the Director of the Kyrgyz National Institute for Strategic Studies Nadyrmamat Momunov, Deputy Director of the Center for Strategic Studies under the President of Tajikistan Saifullo Safarov and representatives of other countries participating in the conference at the conference.
New opportunities for Azerbaijan-Central Asia co-op
Later, Head of the External Relations Sector of Azerbaijan's Presidential Administration Arastu Habibbayli told journalists that new opportunities will open for cooperation between Azerbaijan and Central Asian countries in the security field as of 2015.
He noted first of all, this is due to the withdrawal of coalition forces from Afghanistan which has imposed new obligations on Azerbaijan and Central Asian countries. All these have opened up new opportunities for cooperation.
"In addition, there are new opportunities for goods' supplies from Central Asian countries to the European market and Azerbaijani products to the Eastern markets," Habibbayli added.
He also said Kazakhstan has already constructed a large grain terminal in Azerbaijan and Azerbaijan has established a logistics center in Kazakhstan.
"This will contribute to the emergence of new prospects in terms of turnover of products in both directions, which can be attributed to other Central Asian countries," Habibbayli noted.