Azerbaijani village to open in Paris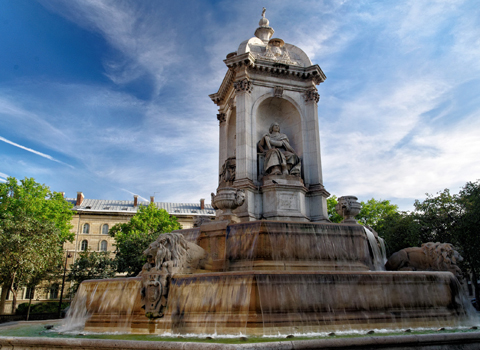 By Nigar Orujova
Azerbaijani Village is going to be created at the Place Saint-Sulpice in Paris.
Organized by the Heydar Aliyev Foundation, the village will host various exhibitions about Azerbaijan's history, culture, and tourism on September 19-28.
The "Cultural Values of Azerbaijan - Pearls of the Caucasus", "Nizami Ganjavi", and "France Through the Eyes of Azerbaijani Artists" Exhibitions will showcase items related to Azerbaijan's ancient and rich history and culture, including brass-ware, Azerbaijani national costumes, national musical instruments, and carpets.
The exhibitions will feature materials associated with the creative activity of Azerbaijani poet and thinker Nizami Ganjavi, coins, jewelry, reproductions of paintings by Azerbaijani medieval artists, chinaware, carpets, porcelain miniatures, carpets, and batik reflecting the poems of "Khamsa".
The village will also have stalls promoting national cuisine, sweets, drinks, and folk art.
A presentation highlighting preparation for the first European Games, which will be held in Baku in June 2015, will be held at the event through a tourism exhibition called "Travel to Azerbaijan".
Publications of the Heydar Aliyev Foundation highlighting different areas will also be presented at the Azerbaijani Village.
The ten-day fair will welcome residents and tourists with a variety of concert programs including Azerbaijani classical music, jazz and mugham performed by proclaimed ensembles: State Dance Ensemble, "Natig" rhythm group, State Ensemble of Folk Musical Instruments, Ensemble of Ancient Musical Instruments, and other musical groups.