28 July 2014 11:13 (UTC+04:00)
2 057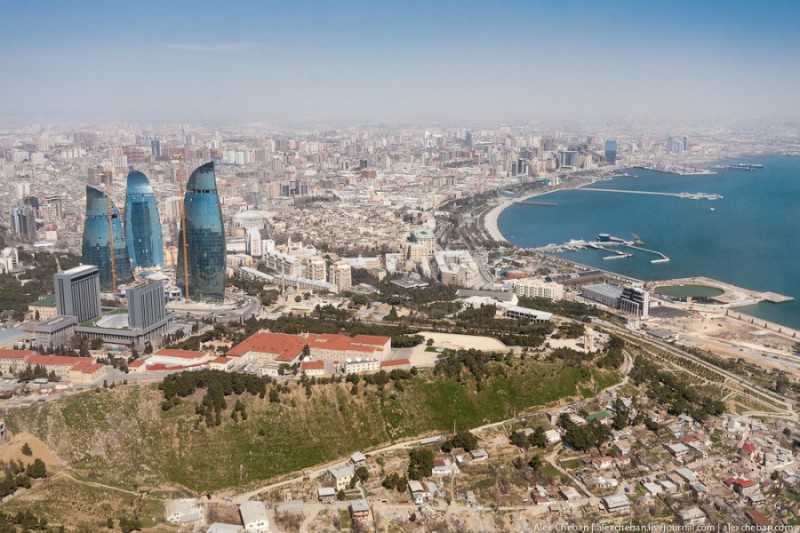 By Nigar Orujova
Azerbaijan, the country that is establishing itself on the world sporting stage, has completed a deal to host a Formula 1 Grand Prix in the capital city of Baku in 2016.
Baku's "Formula 1 Grand Prix of Europe" will be a spectacular addition to the Formula 1 calendar, Azerbaijan's Sport and Youth Minister Azad Rahimov said.
The race entitled Formula 1 Grand Prix of Europe will take place through the streets of Baku, covering medieval Old City, modern iconic skyline and spectacular views across the Caspian Sea.
This all will create racetrack with a backdrop to rival other famous street circuits on the FIA Formula One World Championship™ calendar.
"I am delighted to officially announce that we have signed a contract to bring Formula 1 racing to Baku in 2016. Our location at the crossroads of eastern Europe and western Asia is a new frontier for Formula 1 racing," Rahimov said.
He went on saying Azerbaijan is a modern European country that has established a reputation as a centre of sporting excellence.
"The deal to bring Formula 1 racing to Baku opens a very significant new chapter in our ongoing success to hold the world's largest sporting events in our country," he added.
Although, the design and exact course of the city street racetrack has yet to be finalized, Rahimov revealed that Baku's Azadliq Square would accommodate the race start, main grandstand and pits and that the racetrack would include major roads and landmarks such as Neftchilar Avenue, Government House and Maiden Tower.
"The course that we are planning to design will be similar to leading street circuits already on the FIA Formula One World Championship calendar," Rahimov said.
Azerbaijan's ambition to create one of the most exciting races on the Formula 1® circuit was welcomed by Bernie Ecclestone, Chief Executive Officer of the Formula One group of companies.
"We are very happy that Baku has joined the Formula 1 family. This will be a street race, which will pass through interesting and picturesque parts of Baku. The event will meet the current Formula 1 criteria," Ecclestone stressed.
Baku has great experiences in hosting international motor-racing already and has been hosting racing series for the past two years.
Formula 1, the world's most prestigious motor racing competition, is also the world's most popular annual sporting series. In 2013 it was watched by over 450 million unique television viewers from 185 territories.
This year, FIA Formula One World Championship™ runs from March to November and spans 19 races in 19 countries across five continents.
Related News