Tufandag bracing for new season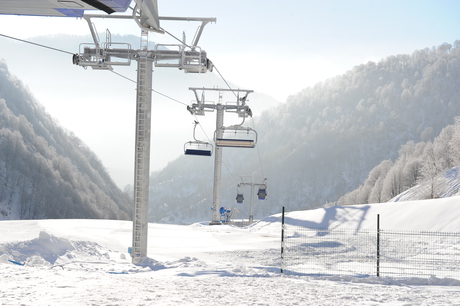 By Nigar Orujova
Second Azerbaijani ski resort Tufandag is preparing for winter season.
Tufandag in Gabala is preparing an action plan for the 2014-2015 winter season to offer new services to tourists.
Marketing Director of the resort Ruslan Rahimov said to local press that the resort is preparing itself for winter season.
"During winter season, we plan to extend cable roads and improve ski services," Rahimov said.
At present, tourists can enjoy cableways at the resort in summer.
"Along with that, we are currently developing a plan to provide tourists with new summer services such as biking tours, countryside walks and more others. We will begin to provide these and many other summer services from next summer, as construction works are underway at the territory at present," Rahimov said.
Rahimov added that currently the hotels-members of Qafqaz network owned by Gilan Holding Company are operating at the resort.
The resort is now constructing its own hotel and the prices in this hotel will be different from those of existing hotels.
Today, the complex is operating ten skiing runs and four cable roads (L2 Riverside, L4 Qebele, L5 Duruca, L6 Yatmıs Gozel) with a total length of 5.8 km.
Stunning mountain scenery of Tufandag makes it attractive for tourists in both winter and summer.
Tufandag lies on the southern slopes of the Greater Caucasus, 4 km north of Gabala city.
Situating next to now popular resort of the country Shahdag, Tufandag has the capacity to receive 3,000 visitors per day who can enjoy the blessing of nature here.
Tufandag's prices are quite moderate. A trip on the chairlift costs 10 manats (about $13) and it is free for children under six. Ski equipment including skis, boots, trousers, jacket, gloves, goggles and helmet can be hired separately or altogether.
A set of skis costs 7 manats ($9) for half a day and 10 manats (about $13) for a full day. The resort has also discount possibilities. A half-day's skiing costs 10 manats (about $13) and a full day is 15 manats (about $19).