Azerbaijan, UNICEF sign joint action plan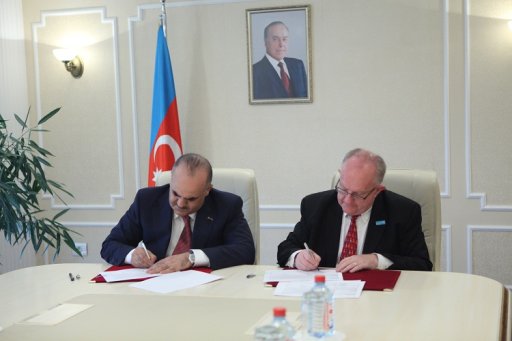 By Nazrin Gadimova
Azerbaijan's Labor and Social Protection of Population Ministry and UNICEF signed a joint action plan for 2014-2015 on June 9.
Addressing a meeting before signing the plan, Minister of Labor and Social Protection of Population Salim Muslumov said President Ilham Aliyev pays great attention to children, and the country's social protection system of the children's rights is being strengthened.
"We are expanding our cooperation with the UNICEF office in Azerbaijan in this direction," Muslumov said. "This cooperation has played a major role in the preparation of the law "On Social Service", the ratification of the UN Convention "On the Rights of Persons with Disabilities", as well as in terms of institutional and technical support for the system of social rehabilitation of children with disabilities and minors who are in a dangerous social situation."
"The signed document envisages implementation of the joint action plan on "Reforms in children care system", technical support of social services related with children, as well as increase of human resources development in this field," the minister added.
The plan will also increase the capacity of rehabilitation centers under the ministry. It will expand implementation of social models along with the medical models at the rehabilitation sphere.
Representative for UNICEF in Azerbaijan Mark Hereward, in turn, hailed the cooperation with Azerbaijan as a good example in protection of children's rights, expressing his confidence that the plan would contribute to the improvement of children's care system in Azerbaijan.
UNICEF has partnered with the Azerbaijani government and local NGOs and community organizations since 1993 in order to improve the life of the nation's children. Its role has developed in line with Azerbaijan's rapid development. It now works with its partners to improve the entire system of child care and protection.
Goals planned to be reached by 2015 include reducing child mortality by 30 percent, ensuring that half of the country's schools meet child-friendly standards and that children with disabilities are integrated into the daily life of society.