Azerbaijani MFA despises attack by Armenian radical groups on conference participants in US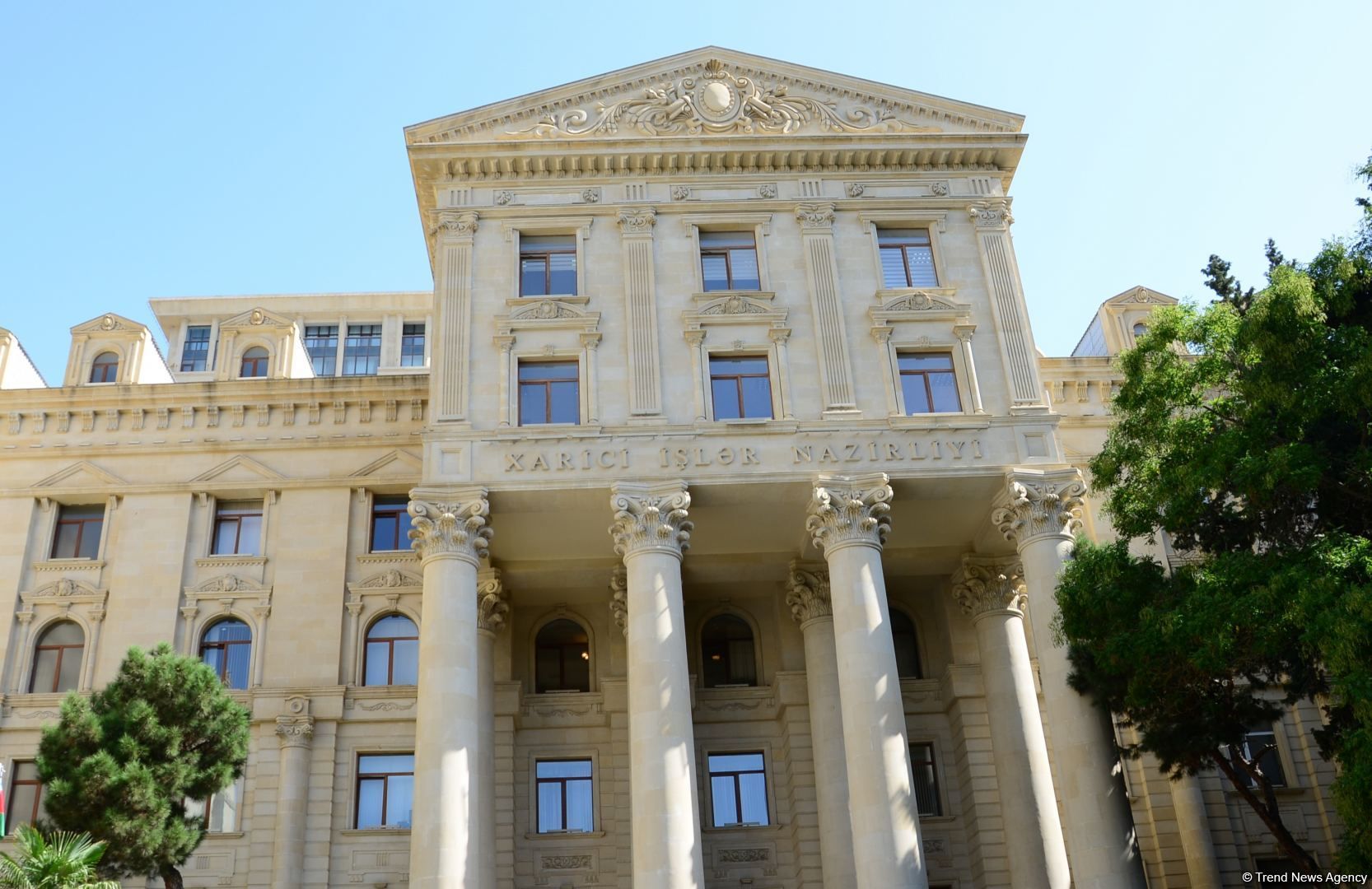 The Azerbaijani Foreign Ministry has despised the attack by Armenian radical groups on conference participants in the US, Azernews reports.
"We strongly condemn the attack by Armenian radical groups on the participants of the Turkish Public Diplomacy conference, which was jointly organized on September 29, 2023 in Los Angeles by the Annenberg Faculty of Communication and Journalism of the University of Southern California and the Yunus Emre Institute. The fact that such steps are the embodiment of the policy of ethnic hatred and intolerance of Armenia, undertaken against Azerbaijan, as well as against the fraternal Türkiye and its citizens, during the almost 30-year Armenian occupation of Azerbaijani territories, during the 44-day Patriotic War, as well as during the latest local anti-terrorist measures, acquire an intense and systematic character, is a serious source of threat.
Such aggressive attacks by radical representatives of the Armenian diaspora, who were unable to digest the failure of Armenia's slander campaign against Azerbaijan, as well as the collapse of the illegal regime created in the region, are criminal acts and the perpetrators of them should be punished.
The behavior of radical Armenian groups as exemplified by this attack, which includes elements of racial discrimination, incitement to hatred and violence, must be strongly condemned by the wider international community, and relevant government authorities must take appropriate steps to prevent such actions," the statement said.
Recall that police intervened after a group of Armenians verbally and physically assaulted participants at a conference on Turkish foreign policy in Los Angeles, California, in the US. Following the event's opening speeches, a group of 11 Armenian students began protesting when Türkiye's Ambassador to Washington Hasan Murat Mercan started speaking. Another protester verbally abused Ramil Gurbanov, Azerbaijan's consul general in Los Angeles. The group's 10-minute protest against Türkiye and Azerbaijan was put to an end by campus security and police, who removed the group from the venue. Throughout the conference, protesters gathered outside and tried to disrupt the program by making noise.
---
Follow us on Twitter @AzerNewsAz