14 August 2018 18:47 (UTC+04:00)
5 511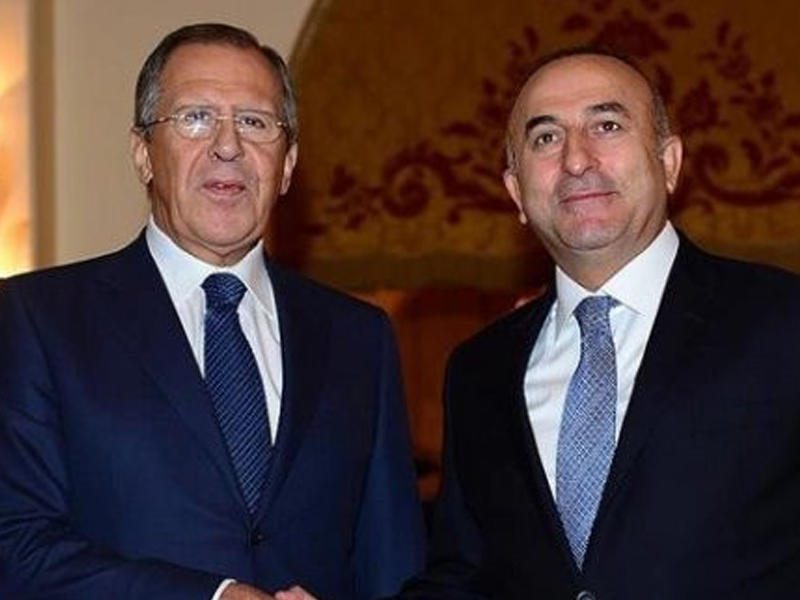 By Naila Huseynli
The Foreign Ministers of Turkey and Russia discussed common approaches to the peaceful resolution of several conflicts, including the Nagorno-Karabakh problem.
Russian Foreign Minister Sergey Lavrov said this at a press conference on the results of the meeting with Turkish Foreign Minister Mevlut Cavusoglu in Ankara.
"We have reviewed the situation on the peaceful resolution of conflicts in the Middle East and North Africa region, the Balkan Peninsula, Ukraine, and Nagorno-Karabakh," said Lavrov.
It is noteworthy that Turkey has always supported the resolution of the Armenia-Azerbaijan Nagorno-Karabakh conflict based on Azerbaijan's territorial integrity, sovereignty and inviolability of the country's internationally recognized borders. Turkey and Armenia severed diplomatic relations in 1993 due to occupation of Azerbaijani territories by Armenian Armed Forces.
Meanwhile, Russia, as a co-chair of the OSCE Minsk Group, is making much efforts aimed at the early settlement of the long-standing Nagorno-Karabakh conflict. The Russian Foreign Ministry has many times noted that assistance in the settlement of the conflict is one of the country's priorities.
Armenia broke out a lengthy war against Azerbaijan by laying territorial claims on the country. Since a war in the early 1990s, Armenian armed forces have occupied 20 percent of Azerbaijan's territory, including Nagorno-Karabakh and seven surrounding regions. More than 20,000 Azerbaijanis were killed and over 1 million were displaced as a result of the large-scale hostilities.
To this day, Armenia has not implemented four UN Security Council resolutions on withdrawal of its armed forces from the Nagorno-Karabakh and surrounding regions.
Related News