First balloon festival to be held in Azerbaijan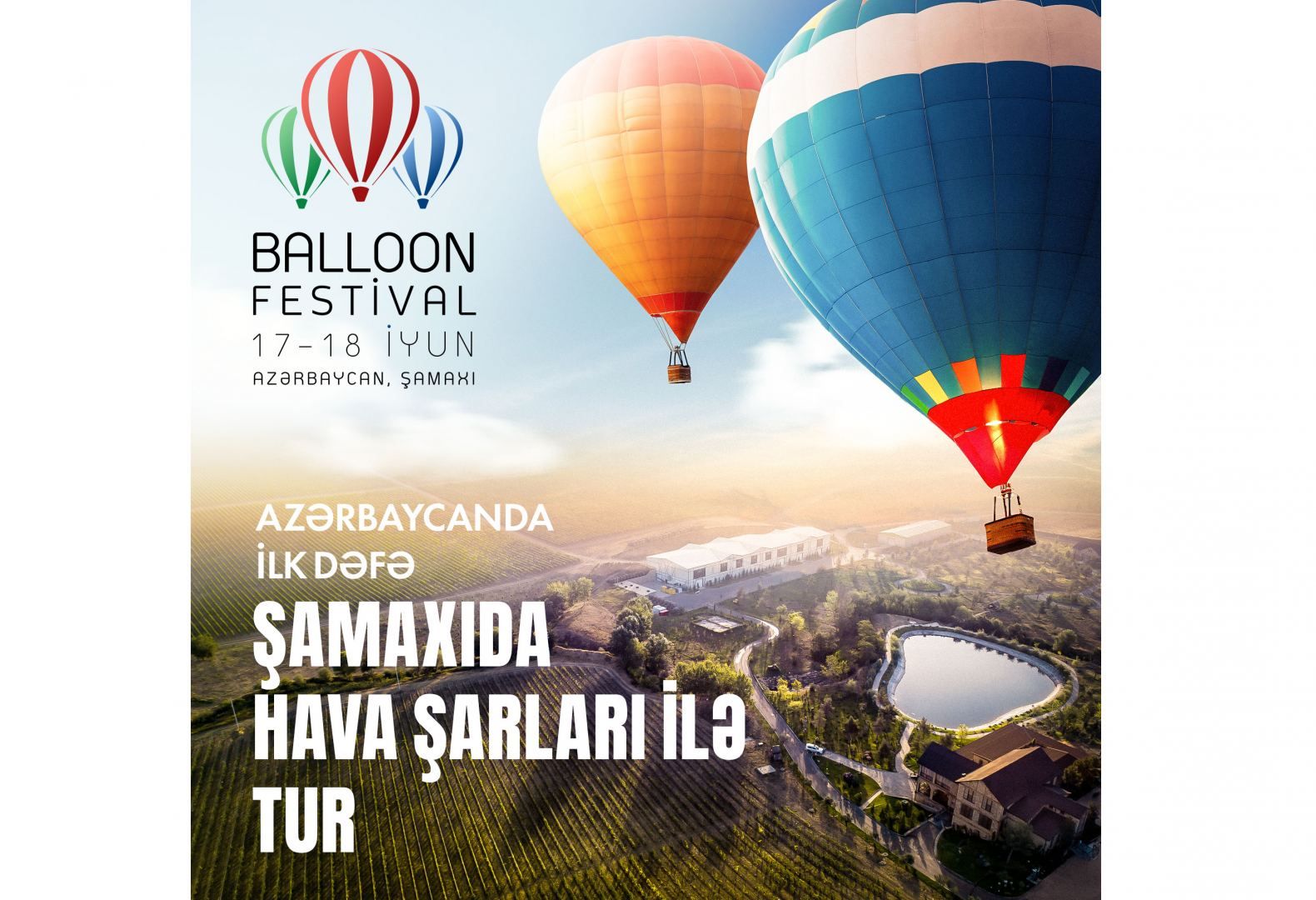 The first Balloon Festival will be held in Azerbaijan on June 17-18, Azernews reports.
On June 17, on the first day of the event in Shamakhi, will be held a presentation of the project for the participants, there will be information about balloons, flights, and an entertainment program.
The balloons of different colors, shapes and designs will rise to the sky over Meysari village of Shamakhi, on June 18.The flight will cover historical and modern scenic spots of Shamakhi.The balloons will be operated by internationally certified pilots.
This is a project of great importance in terms of promoting the tourism opportunities of the region. A flight in an aerostat will give an incredible feeling of freedom, the smell of warm wind, joy and pleasant emotions.
Flying in hot air balloons is one of the great opportunities for an unforgettable memory and give incredible emotions. Every year, balloon festivals are held in different countries of the world, and tourists visit the place where these flights take place. Starting from this year, such an opportunity is being created in Azerbaijan as well. It will be enough for you to come to Shamakhi.
The Balloon festivals are held in Canberra in Australia , Bristol in Great Britain, Chateau-Do in Switzerland , Igualada in Spain, Quebec in Canada, Albuquerque in New Mexico, Velikiye Luki in Russia, Cappadocia in Turkiye and other cities.
Entry to the first year of the traditional balloon festival will be by invitation only. At the end of the festival, participants will be given certificates as a souvenir of the flight.
The entrance to the balloon festival in Azerbaijan, in the first year of its holding will be by invitation, which is planned to be made traditional. At the end of the festival, participants will be awarded certificates in memory of the flight.
---
Follow us on Twitter @AzerNewsAz