29 October 2015 14:23 (UTC+04:00)
26 318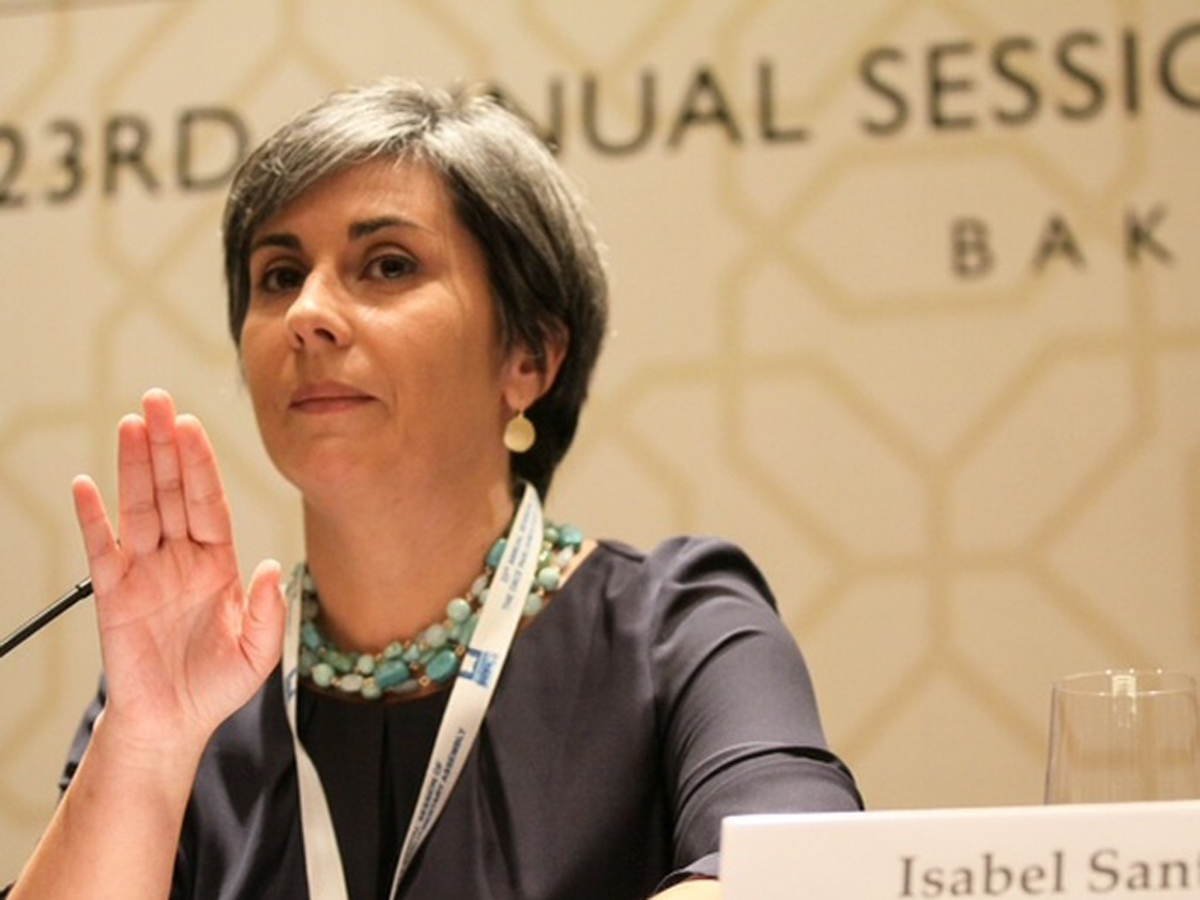 By Trend
Isabel Santos may be familiar to many people interested in the socio-political processes in Azerbaijan. Her name is most frequently used in attempts to discredit Azerbaijan.
In its review, the Election Media Center said that one of these factors is that Santos is represented in the Committee of the OSCE Parliamentary Assembly for Democracy, Human Rights and Humanitarian Affairs. Moreover, she plays a great role in the "policy" pursued by the OSCE Office for Democratic Institutions and Human Rights (ODIHR) against Azerbaijan.
Santos was born in Baku, Azerbaijan. She is the daughter of the second president of Angola, the fighter for the freedom of his country, Jose Eduardo dos Santos. But after her parents separated, Santos and her mother lived in London.
Santos holds a 25 percent stake ($1 billion) in the mobile operator in Angola – Unitel. Moreover, this businesswoman gets some income from the Angolan BİC bank, ZON Multimedia, cable operator and Banko BPI.
While studying in London, Santos met with a son of a millionaire Sindika Dokolo. They married in December 2002. The amount spent on their wedding is quite impressive - $4 million. Along with 800 influential guests, several presidents of African countries attended the wedding ceremony.
Santos owns some nightclubs and restaurants.
Santos supports Leyla and Arif Yunusovs, who openly oppose the state interests of Azerbaijan, as well as other similar people. From time to time, she expressed biased opinions about the interests of Azerbaijan.
Santos supports the interests of the Armenians from a tribune of the OSCE and other conferences. Santos cooperates with the Armenian lobby.
Santos closely cooperates with the foundation named after Armenian businessman Galust Gulbenkian. This foundation is part of the Armenian lobby abroad. The head office of the foundation is in Portugal, where Santos is living.
Moreover, Gulbenkian's foundation is involved in accommodating Syrian Armenians in the territory of occupied Nagorno-Karabakh, the construction of houses for them, the creation of social infrastructure.
Santos began to expand her business interests on the eve of the run-up parliamentary election in Azerbaijan and Gulbenkian's foundation has made some orders.
But we can already say that this business will fail.
The people's interests are in the first place at the upcoming parliamentary election in Azerbaijan and business interests will not prevail over them.
---
Follow us on Twitter @AzerNewsAz
Related News