28 September 2015 09:32 (UTC+04:00)
10 203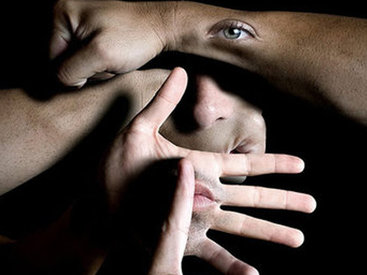 By Trend
The Washington Post, which needs no introduction, is at it again. For reasons known only to them, the newspaper has decided to take another jab at Azerbaijan. But since currently there is lack of negativity about the country, the whole editorial staff had to get involved.
Apparently, there wasn't anything better to use but a month-old story about a silly question from a reporter. In this case, it seems, something is better than nothing.
The tactics used against Azerbaijan vividly showcase the from-father-to-son tradition, as the style of Western journalism used in the Cold War era repeats itself many years later. This is clearly seen in having lack of new methods of bashing the other countries and making enemies out of them.
Following this tendency may result in Western media outlets writing about Azerbaijan's wish to become a "hegemonic world power". Luckily for the country, and unfortunately for the Western media outlets, there are no chances of "finding" chemical, bacteriological or worse - nuclear weapon, in Azerbaijan.
Azerbaijan's economic growth and its political independence directly proportional to the amount of negativity spread about the country. No one talks about Azerbaijan's role in providing security in the region, or the country's contribution to peacekeeping missions, or about its part in providing energy security both to the region and Europe.
The first ever European Games held in Azerbaijan is another example of beating a dead horse. The country held the Games from June 12 to June 28, accommodated some 6,000 athletes and set the standard for the forthcoming competitions. These games didn't just put Azerbaijan before Europe and the whole world, but also triggered a number of dirty campaigns that tried to overshadow the sports competitions themselves. Most of these campaigns being orchestrated from Europe and the US - still continue today.
So much for co-operation everyone could benefit from.
It is really a shame that an outlet such as the Washington Post doesn't see, or refuses to see, the bigger picture. Why make an enemy out of someone that can benefit you? Obviously, Azerbaijan is open to new opportunities and projects of various directions. However, it is hard to think co-operation when being hit left and right with negativity.
Azerbaijan is heavily investing in its energy projects, reaching a point when it becomes a real alternative to Russia, in terms of gas supply to Europe. This is while the US itself has repeatedly expressed its support for diversification of gas supplies and for the energy-secured Europe. This seems to be one side of the coin. What is the other side?
Azerbaijan has stated that the country doesn't need "big brothers", but it needs friends and partners. So why waste time on looking for reasons to unload another negativity flow on Azerbaijan, instead of focusing on something valuable?
Maybe, it would have been better for the US to build rather than to destroy. After all, we have very bright examples in Syria, Iraq and Libya.
--
Follow us on Twitter @AzerNewsAz
Category News