10 November 2016 17:22 (UTC+04:00)
67 437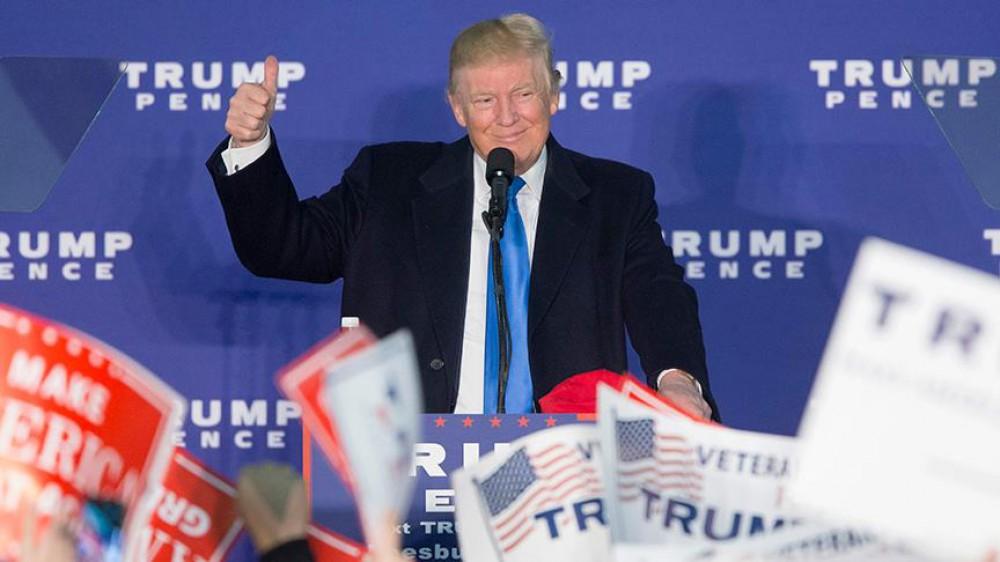 American voters, who felt slighted by the Washington establishment and sought changes, have had their say. The election is over and Donald Trump is the 45th President of the United States to lead the nation in the years ahead.
As he celebrated victory, Donald Trump vowed to heal the wounds of what's been described as one of the dirtiest presidential campaigns in American history. "It is time for us to come together as one united people," he told an audience of supporters in New York.
One thing we already know is that from now the policy of the United States will change the focus from the world to "America first". We also know that Trump, along with promises to make America great again also vowed to fight the terrorism, aggressively pursue the Islamic State and jihadist threats around the world.
With Trump's victory, the world has decisively entered a new period, while a number of important issues will occupy Trump's foreign policy agenda, but a few key issues will likely dominate – namely great power relations with China and Russia and the turmoil in the Middle East.
Also experts assess him as unpredictable; he vowed to "deal fairly with everyone." In his post-election speech, he expressed a wish to work with "other nations who are willing to get along with us."
Significantly, he did not mention immigration, nor a proposed wall on the Mexican border which had featured heavily in his campaigning.
Based on traditionally friendly relations with the United States, Baku has already voiced its intention to closely cooperate with Donald Trump.
President Ilham Aliyev, in his congratulatory letter to Trump, voiced hope that bilateral relations between Azerbaijan and the U.S. will continue to develop successfully, mentioning the two countries' cooperation in political, economic, energy, security areas, including global anti-terror war and NATO`s peacekeeping operations in Afghanistan.
Trump's victory also raised hopes of Baku in the Nagorno-Karabakh issue, as the Azerbaijani leader expressed hope that the Trump-led U.S. will contribute to a fair settlement of the Nagorno-Karabakh conflict.
The Republicans, when they were in power, were particularly active regarding the South Caucasus and Baku had the best relations with the U.S. during the presidencies of conservative presidents.
Trump has repeatedly noted in his speeches that the U.S. has enough problems in its domestic and foreign policy to deal with, refusing interfering in the internal affairs of other countries. Experts believe that the presidency of Donald Trump will create good conditions for the development of relations between the U.S. and Azerbaijan.
Although Donald Trump faced harsh criticism over his lacking political experience or some of his statements, many are impressed by his pragmatism with good economic knowledge.
Azerbaijan, as a state ensuring reliable energy supply to Europe and enjoying strong security relationship with the United States, hopes to further the all-round cooperation.
The U.S. will continue to work with Azerbaijan in all spheres of cooperation, U.S. Ambassador Robert Cekuta told reporters, adding that "We have been working on building strong security relationship supporting Azerbaijan's security, stability and independence".
There have been ups and downs in the relations with the United States, but it was a friendly relationship overall. The Baku-Washington relationship will be more likely to prosper if it is built on two pillars that lack double-standards and defend their own interests.
--
Follow us on Twitter @AzerNewsAz
Related News