Sheki capital of Turkic world in 2016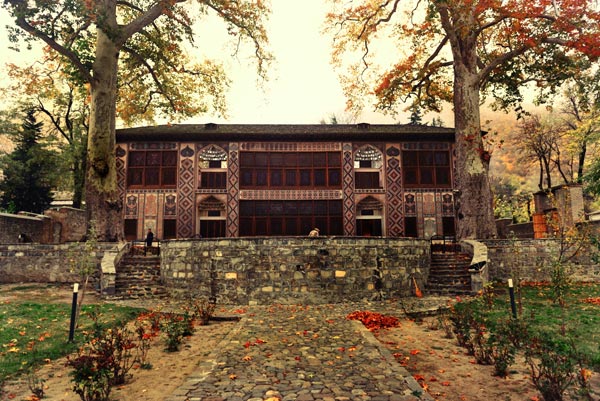 By Amina Nazarli
Soaking up antiquity, Azerbaijan's beautiful city of Sheki has been declared the capital of the Turkic world in 2016.
The decision was accepted at the 33rd meeting of the Permanent Council of TURKSOY Culture Ministers held in Mary, Turkmenistan, where Azerbaijan was represented by First Deputy Minister of Culture and Tourism Vagif Aliyev.
Sheki located 380 km of the west of Baku is set in a picturesque mountain area rich in narrow gorges and green valleys, springs, purest rivers, water falls and mineral water springs framed by dense woods and alpine meadows.
It's one of the most ancient and historical cities of Azerbaijan, which with its population of 181,000 people, excels in agriculture, especially in the silk industry.
The city has long been a famous silk center and an important stop on the Great Silk Route. Since ancient times, Sheki has been famous for its silk, which has been used in the Middle East, Europe and India.
Sheki, located on the picturesque hillsides of the Caucasus Mountains in the background of snowy peaks is one of the country's main tourist destinations, hosting more than 100,000 tourists every year.
The city is a real natural wonder with its beautiful landscapes, mineral water springs, forests and rivers.
Beautiful Sheki can also be called the architectural reserve of the country, since the city has 84 historical and cultural monuments. Archaeological findings suggest that the city might be one of the oldest settlements in the Caucasus. Pieces dating 2,500 years were unearthed here.
Modern Sheki was actually rebuilt in 1772 after the city was destroyed by mud streams - River Kish. Annually, Sheki becomes a place for international and local festivals which attract many people.
The city can boast many historical and architectural places of interest, but its pride is the ancient majestic royal palace of Sheki Khans erected in the 18th century without a single nail with magnificent wall paintings and tracery windows in the stone citadel.
Being a major center of crafts, has many shops, where, one can buy jewels and engravings by local craftsmen.
--
Amina Nazarli is AzerNews' staff journalist, follow her on Twitter: @amina_nazarli

Follow us on Twitter @AzerNewsAz