Azerbaijan singer puts off scheduled concert due to quake in Turkiye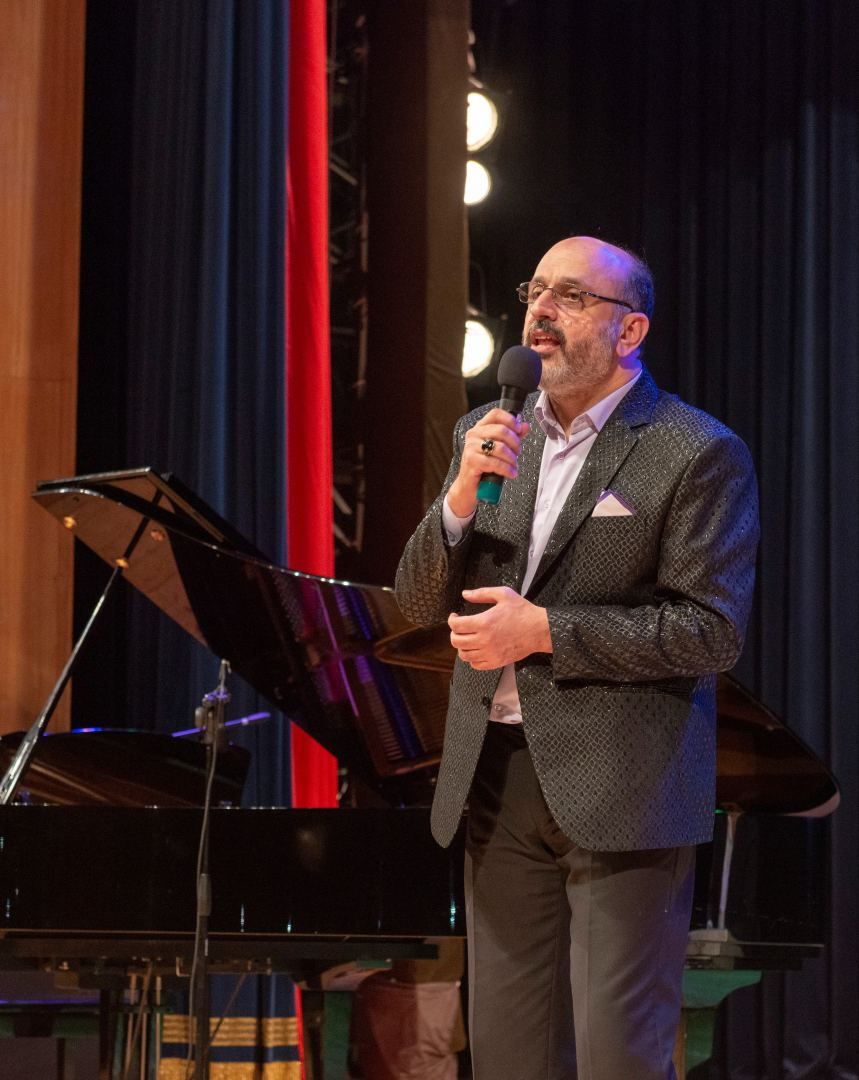 Eyyub Yagubov's concert has been postponed amid the earthquake in Turkiye's southeastern part, Azernews reports.
"A concert of People's Artist of Azerbaijan Eyyub Yagubov, which was scheduled at the Heydar Aliyev Palace on February 15-16, was postponed to March 25-26 due to the devastating earthquake in Turkiye," a press release said.
The concert organizers expressed their condolences to those who died during the tragedy and wished the injured a speedy recovery.
The singer will perform at the Heydar Aliyev Palace together with Big Band Sound Pro on March 25-26.
Big Band Sound Pro orchestra was founded by Eyyub Yagubov under the direction of the artistic director, soloist of the Azerbaijan State Television Fuad Musayev, and People's Artist Javan Zeynalli.
Last year the orchestra performed sold-out concerts at the Heydar Aliyev Palace for four days; at the State Security Service Cultural House for two days; at the Ganja State Philharmonic Hall for two days, for a day at the Green Theater, and for a day at the Sea Breeze Resort.
Tickets can be purchased on the website iTicket.az and at all ticket offices in Baku.
For detailed information, please contact:
+994124933377
Media partners of the event are Azernews.Az, Trend.Az, Day.Az and Milli.Az.
---
Follow us on Twitter @AzerNewsAz