3 June 2016 16:37 (UTC+04:00)
2 118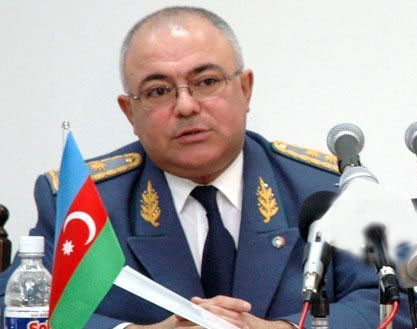 By Rashid Shirinov
Customs services of the Turkic Speaking countries will eye issues of accelerating and expanding the cargo transportation through the Silk Road, said Aydin Aliyev, the head of the Azerbaijani State Customs Committee.
He noted that negotiations will be held during the 5th meeting of the Cooperation Council of Turkic Speaking States' heads of customs services, which runs in Baku.
Aliyev said that there will be meetings in Kazakhstan and Kyrgyzstan this August, and checkpoints on Kazakhstan-China and Kyrgyzstan-China borders will be viewed. Following the inspections and meetings, proposals for the extension of transportation will be discussed.
The Baku meeting of the Cooperation Council of Turkic Speaking States, heads of customs services will also discuss the four-party Protocol between Azerbaijan, Turkey, Kazakhstan and Kyrgyzstan on the issue of preliminary information exchange between the countries.
Gosman Amrin, Deputy Chairman of State Revenue Committee of the Kazakh Ministry of Finance, attending the meeting in Baku, spoke about recent achievements of Kazakhstan, its intentions and cooperation suggestions. "Kazakhstan can use the experience of Azerbaijan for a complete transition to electronic declaration," he said.
Amrin mentioned the recent implementation of many reforms in the customs system of Azerbaijan. He expressed the desire of Kazakhstan to develop its customs sector, and the experience of other countries, including Azerbaijan, could help the country to reach that goal.
"Kazakhstan has adopted the decree of the Prime Minister for the further simplification of customs procedures in the country. We also want to upgrade to full e-declaration by the example of Azerbaijan. I hope it will happen next year," Amrin said.
He noted that the delegation of Kazakhstan is interested in discussing the establishment of a transit corridor through the countries to simplify customs control.
In conclusion, Amrin expressed his hope that today's meeting will deliver specific agreements and solutions for the near future activities of the countries' custom committees.
--
Rashid Shirinov is AzerNews' staff journalist, follow him on Twitter: @RashidShirinov
Follow us on Twitter @AzerNewsAz
Related News