Azerspace-2 to sign contract with manufacturer soon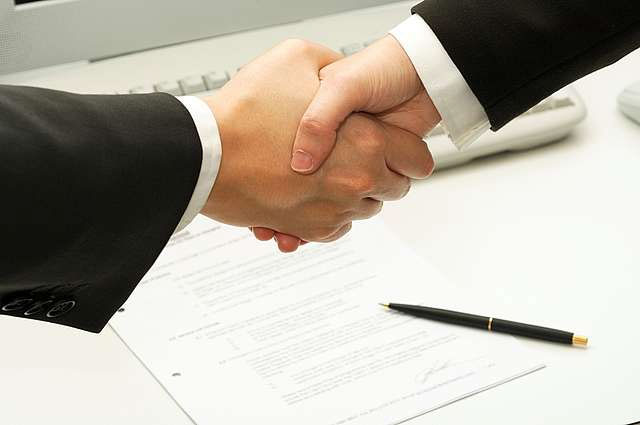 By Nigar Orujova
A contract for the manufacturing of Azerbaijan's second telecommunication satellite, Azerspace-2, will be signed in the near future, Deputy Minister of Communications and High Technologies Iltimas Mammadov said on November 5.
Azerbaijan's first satellite was successfully launched into orbit by the French Arianespace company, offering favorable contractual conditions for Azerbaijan, he said.
"The selection of the company, which will launch a second satellite into orbit, will also be implemented on a tender basis, as was the case with the first satellite," said Mammadov.
The Azerspace/Africasat-1a was launched from the ELA-3 launch complex at the Guiana Space Center on February 8, 2013 using Arianespace's Ariane 5 ECA carrier rocket.
Earlier, the Azerbaijan State Procurement Agency reported that the cost of a second satellite program would be $191.36 million.
The second satellite, Azerspace-2/Intelsat 38, will be manufactured by Space Systems/Loral. The satellite will be financed through a long-term and concessional loan line from Export Development Canada. The launch is scheduled for 2017.
Azerbaijan entered the exclusive space club less than two years ago with the launch of the first Azerbaijani telecommunications satellite, Azerspace-1, which provides a variety of services, such as digital television, data transmission, VSAT multi-service networks, and governmental communications. The total cost of the Azerspace-1 project was some $230 million.
Azerspace-2 will be placed in an orbital position of 45 degrees east longitude. The International Telecommunications Satellite Organization plans to rent 45.9 percent of its capacity.
The second satellite will cover a service area of Europe, South-East Asia, the Middle East and Africa.
The Azerspace-2 satellite will be equipped with Ku- and Ka-band transponders, designed to provide digital broadcasting, Internet access, data transmission, the creation of VSAT multi-service networks, and other services.
Currently, Azerbaijani satellite operator Azercosmos operates the AzerSky low-orbit satellite.
In addition, Iltimas Mammadov said Azerbaijan and Russia will sign an agreement regulating inter-operator mutual settlements in providing international services.
The issue of regulation of tariffs for telecommunication services in the CIS has been repeatedly debated, he said, and this agreement could be the basis for the further reduction of tariffs for telecommunication services.
Agreement on the terms of the inter-operator mutual settlements in providing international telecommunication services in CIS countries was signed on October 30 in Tajikistan within the framework of the meeting of the Council of CIS Heads of Government.
"This agreement covers the general form, but Azerbaijan, in this regard, is practicing a bilateral solution to the issue of regulation of the inter-operator settlements with each country and the operators of the countries individually. The issue has been the subject of discussions with Russia for quite some time. The preliminary agreement has already been achieved, and we hope that the document will be signed at the BakuTel-2015 exhibition, where the issue will be discussed with the other countries of Central Asia," said Mammadov.
__
Nigar Orujova is AzerNews's staff journalist, follow her on Twitter: @o_nigar
Follow us on Twitter @AzerNewsAz