13 June 2018 16:33 (UTC+04:00)
926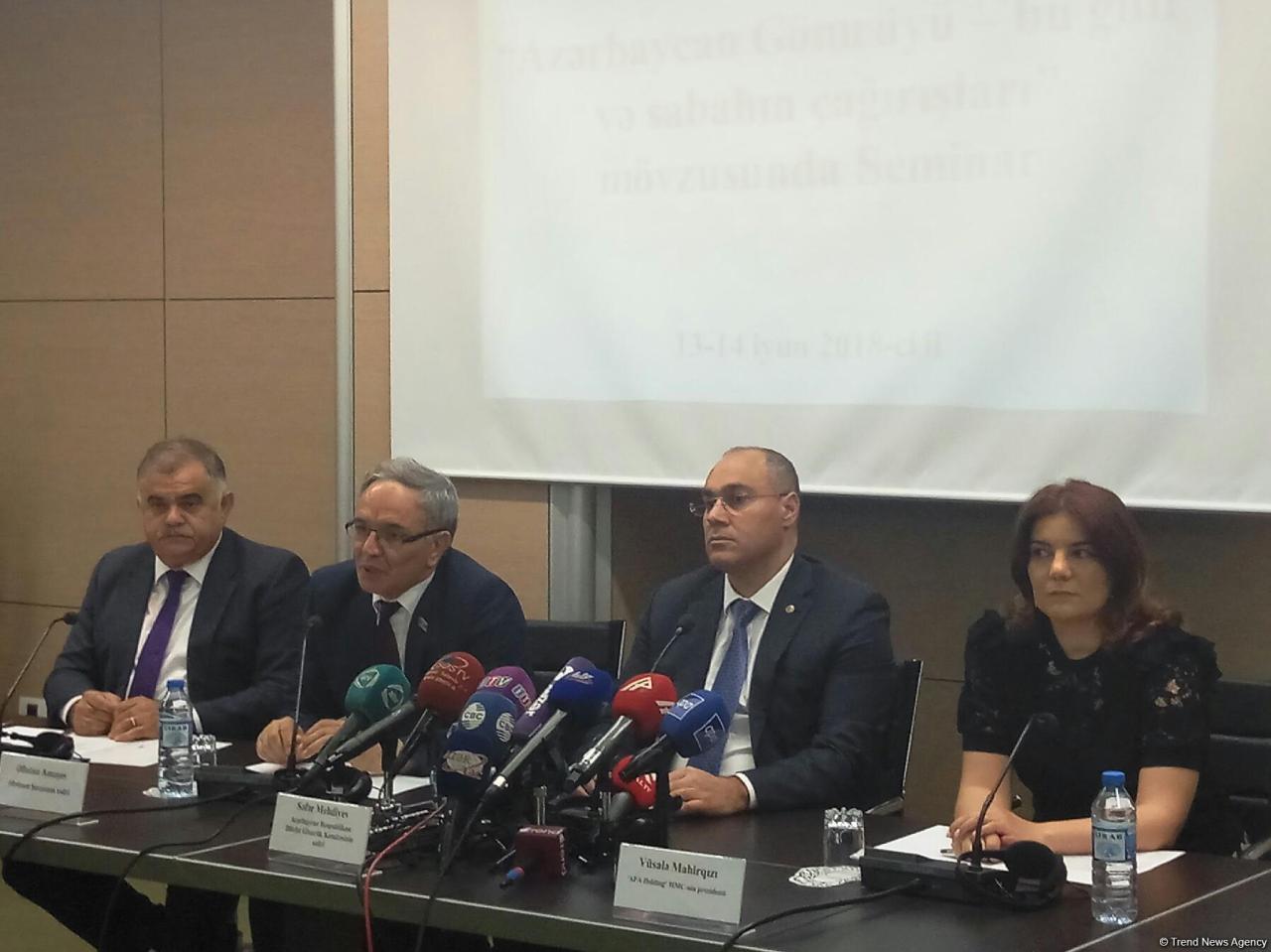 By Trend
A seminar for journalists on "Azerbaijani Customs – Today's and Tomorrow's Challenges" started in Baku June 13.
Speaking at the opening of the seminar, Chairman of the State Customs Committee Safar Mehdiyev noted that favorable changes have been taking place in the field of customs in recent years, and the renewal of infrastructure, implementation of reforms, transition to electronic services, and implementation of measures for increasing transparency at the customs authorities can be cited as examples.
Mehdiyev also spoke about the history of customs in Azerbaijan and the role of media in covering the activities of customs authorities, and stressed the importance of cooperation between customs and the press.
In his turn, the Chairman of the Press Council of Azerbaijan, MP Aflatun Amashov noted that the seminar is very important for both the customs authorities and the press.
"First of all, it is important for the society. Such seminars will solve such a serious problem as specialization of journalists," Amashov said.
APA Holding President Vusala Mahirgizi, in turn, stressed that journalists should thoroughly know the sphere which they cover, and noted the importance of such seminars and further expansion of cooperation between the customs authorities and the press.
Deputy General Director of Trend News Agency Arzu Naghiyev, who spoke at the opening, noted the importance of the activities of the customs authorities of Azerbaijan.
"The SCC carries out a large and necessary work on the supervision of export and import operations. The SCC also successfully fulfils its task of ensuring entry of customs revenues into the state budget. Azerbaijani customs is also a barrier to the entry of drugs into the country. I can only wish success to the customs authorities of the country in their difficult work", said Naghiyev.
The seminar was organized to acquaint journalists with the principles of activity of the SCC, the use of information technologies, customs legislation and other aspects of activity of the customs of Azerbaijan.
---
Follow us on Twitter @AzerNewsAz
Related News