Azerbaijani browser to protect children from unwanted Internet content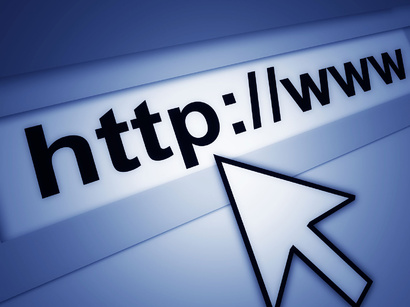 By Rashid Shirinov
The function of children's safe access to the Internet will be integrated into the Butterfly mobile browser, the project manager Shamkhal Huseynli told Trend on January 5.
He said that work is currently underway to include this feature in the application, and this may happen in one of the updates of the distribution kit in 2018.
The service of filtering unwanted Internet content will protect the younger generation from the influence of undesirable sites through restricting access to certain digital content, such as web pages containing information for adults, gambling, obscene language, information promoting violence, etc. Children will be able to use only sites that contain only useful information.
"The Butterfly browser has built in adBlocker, which blocks annoying ads. It is activated through the settings of the application," Huseynli said.
Also, the advantage of the distribution kit is its small volume – less than one megabyte, which is significantly less compared to Firefox and Chrome, he added.
The mobile browser operates on devices running Android OS. Currently, the number of the browser downloads exceeds 50,000.
Huseynli noted that attraction of additional funding is envisaged for the development of the project. Therefore, it is planned to apply to the State Fund for Development of Information Technologies under Azerbaijan's Ministry of Transport, Communications and High Technologies.
Nowadays, children start their acquaintance with high technology and the Internet from early infancy. Adults must realize the psychological danger the Internet use can pose, and therefore, they must use all means to prevent this danger.
It is noteworthy that in Azerbaijan, the population, including children, is highly computerized. Today, the number of Internet users in the country exceeded 7.8 million, accounting for about 78.2 percent of the country's population, according to Statistical project Internet World Stats. Azerbaijan ranks first among the countries of Post-Soviet region for the level of broadband internet penetration.
Therefore, there is a need to develop the safe Internet concept among the Azerbaijani Internet users.
---
Rashid Shirinov is AzerNews' staff journalist, follow him on Twitter: @RashidShirinov
Follow us on Twitter @AzerNewsAz