29 October 2015 08:00 (UTC+04:00)
3 419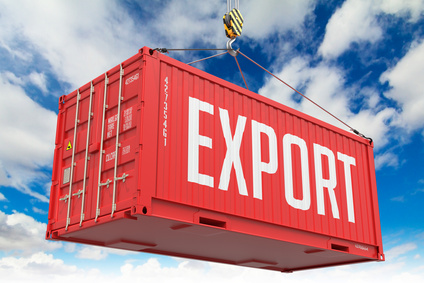 By Gulgiz Dadashova
As oil-exporting countries enter one seemingly never-ending crisis after another, the energy-rich South Caucasus nation of Azerbaijan seeks ways to maintain economic growth through new approaches to entrepreneurship.
President Ilham Aliyev recently said "development processes in Azerbaijan will continue in a new format," adding that export-oriented production would be a priority at the next stage.
Rising energy exports have contributed to Azerbaijan's speedy economic growth over the past decade, but the recent drop in prices has underlined vulnerabilities in the country's export structure. These gaps pointed out the importance of strengthening competitiveness through diversification and value-added exports.
As the country's economy diversifies, opportunities in the agriculture, food processing, machinery, and chemical industries could increase, while new technologies, such as pharmaceuticals, space and industry developed are well on the path to growth. The metallurgy industry in Azerbaijan is also being upgraded and new production facilities have been added that focus on the end product.
Meanwhile, the recently adopted decisions, laws and orders will further ensure that no one stands in the way of entrepreneurs by removing artificial barriers and enabling entrepreneurs to work on their own and in a comfortable environment, invest more, create jobs and further improve the quality of business.
Given that the share of small and medium enterprises in GDP is over 50-60 percent in developed countries, the state now aims to create ample opportunities for SMEs to locally manufacture products that the country used to import on one hand and export more Azerbaijani products abroad on the other.
Currently, the energy sector accounts for 90 percent of Azerbaijan's exports, while non-oil sector output – foodstuffs, animal and vegetable oils, chemicals, ferrous metals and agricultural products – was mainly targeted at the domestic market. The European Union remains a major destination for the export of Azerbaijani goods. Turkey, Russia and CIS are the major importers.
In April and then September, Azerbaijan extended the foreign trade deficit that was recorded in February for the first time in over 10 years. In general, for January-September 2015 the foreign trade turnover reached $15.348 billion (-35.72% year-on-year). A positive balance on import and export operations for Jan-Sept amounted to $2.19 billion versus $12,640 billion in 2014, $13,262 billion in 2013 and $16,918 billion in 2012.
The figures once again showed the urgency of the measures taken.
Theretofore, the president's policy of giving entrepreneurs more room for development while promoting export-orientation is well timed.
Exports first of all mean new jobs and wage premiums. Moreover, there is a foreign exchange element of exports that is important for sustainable growth.
Traditional groups of products for Azerbaijan, such as fresh fruits and vegetables, processed foods, and beverages, as well as chemical and metal products, and articles of light and heavy industries, have huge export potential. The export of fruits and vegetables in 2014, for example, increased by over 16 percent, chemical products by 33 percent, plastic products by almost 29 percent.
However, several challenges need to be addressed with a view to expand the country's exports to contribute to structural change, which is vital for sustaining economic growth and development. The state needs to shift economic activity and workers away from low-productivity agriculture into higher-productivity manufacturing.
Processing crops, for example, adds value to exports. Azerbaijan can earn more from peeled and roasted tomatoes than it can from the export of raw ones, and the production of tinned and juiced fruit and vegetables can also become a significant industry. The production of olive and sunflower oils can be well developed in the country from this point of view. Thus, finished products allow the country to earn a higher value per unit over time.
Another important question in international trade is "how" more than "what" is being exported.
Buoyed by its strategic location as a gateway between Europe, the Middle East and Asia, Azerbaijan plans to create special cooperative exporters to help SMEs to reach foreign markets.
Along with this, AZPROMO also plans to assist enterprises to participate in various exhibitions and trade missions and provide methodological assistance.
A more competitive real exchange rate could support export promotion. As the manat was devalued in February, now it is much easier for entrepreneurs to export and compete with imports.
Although European markets are critical for non-EU exporters, some Azerbaijani exporters have already had success in the EU market and have attracted reasonable prices.
Azerbaijan recently ranked 71st with a country brand worth $41 billion on a rating scale by the company Brand Finance.
--
Follow Gulgiz Dadashova on Twitter: @GulgizD
Follow us on Twitter @AzerNewsAz
Related News