30 July 2015 08:55 (UTC+04:00)
1 433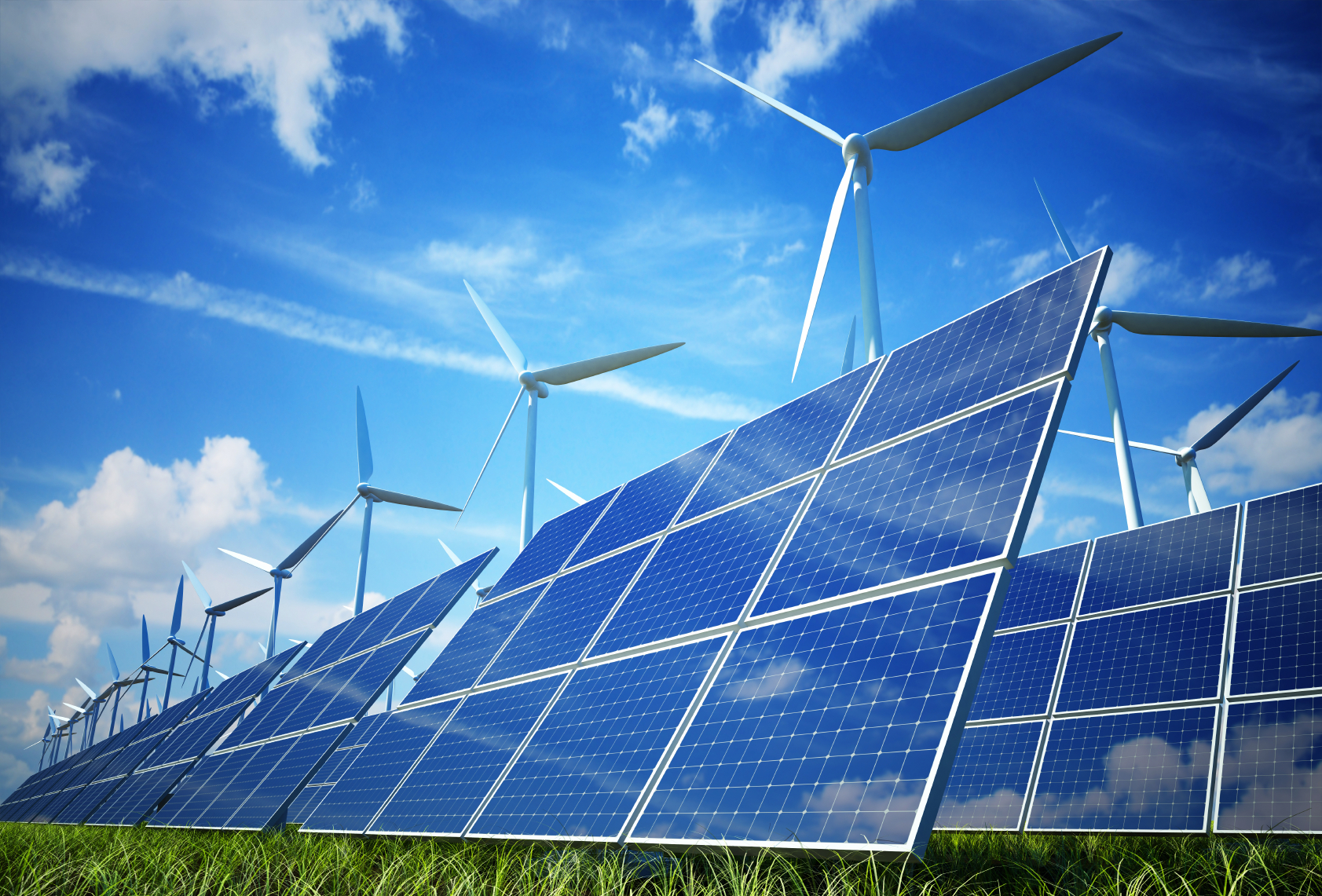 By Aynur Karimova
The development of alternative energy is of significant importance for Azerbaijan and therefore, the government seeks to introduce modern technology and involve foreign investors in its renewables sector, says Rasul Suleymanov, the chairman of the Association of engineers and energy specialists of Azerbaijan.
"Many countries develop this sector in this way. They only provide a territory, so to say, 'an object of work,' and guarantee to purchase this energy in the future. In order to encourage companies to work in our market, the government should adopt laws that will regulate this issue legally. Thus, private investors will not have any doubts and fears in financing of alternative energy in our country," he told local media.
The expert also noted that Germany receives up to 20 percent of its energy from wind and solar power stations. And in strong winds, power stations in Holland or Denmark are temporarily decommissioned and wind turbines provide substantial amounts of power for the countries.
"Azerbaijan is required to have a large reserve of 'hot spare' in order to ensure the functioning of such a system in the country. That is, when it is sunny or windy, electricity would have been generated by them, and when it is not windy or sunny, other stations would be launched automatically. But this is a very complicated and expensive system; our country cannot solve this issue alone. So, the Azerbaijani government is looking for support from neighboring countries. It is possible to connect to Turkey, Georgia, Iran, Kazakhstan and Turkmenistan via a cable connection. Thus, alternative energy would be launched relatively inexpensive and quickly in the regions," Suleymanov believes.
The expert also noted that in May, the Asian Development Bank allocated $1 billion to Azerbaijan's electricity provider – Azerishig Open Joint Stock Company – to install a power grid that would not only provide consumers with uninterrupted electricity, but could also accommodate alternative energies.
The share of alternative energy in the total energy output of Azerbaijan is insignificant. Despite the fact that Azerbaijan enjoys great prospects in this field – thanks to natural conditions (the total potential of alternative and renewable energy resources of Azerbaijan exceeds 12,000 megawatts) and millions of manats worth of investments in this sector – it is not developing at full capacity.
The State Statistics Committee of Azerbaijan has said that the country produced 5.2 million kilowatt/hours of electricity from alternative resources from January to June 2015. This figure was 0.0445 percent of the gross (11.685 billion KW/h), and 0.046 percent of total marketable (11.144 billion KW/h) electricity. Wind power provided 3.6 million KW/h (+ 16.1 percent YOY), and solar power – 1.6 million KW/h.
Earlier, Jamil Melikov, the deputy head of the Agency for Alternative and Renewable Energy Resources of Azerbaijan, said that the development of this sector will increase Azerbaijan's export potential.
He noted that Azerbaijan is taking necessary institutional steps to expand alternative energies and efficiency in the use of this generated electricity.
"High technologies are needed for this, and Azerbaijan is planning to gradually launch them. Achieving this goal will increase the country's export potential, in particular, due to the fact that, in such circumstances, Azerbaijan will be able to export more hydrocarbons for export, reducing its domestic consumption. It is also very important from an environmental point of view," he noted.
Melikov believes that Azerbaijan needs EU support in this regard.
"We would like to use the rich experience of the EU countries and attract donors for financing of projects. This is a new sector for Azerbaijan. We enjoy close relations with the EU in this regard. Back in 2006, a memorandum of understanding was signed between the EU and Azerbaijan on reforms in the field of alternative energy," he noted.
According to preliminary studies, Azerbaijan plans to construct up to 100 facilities for producing alternative energy in the next five years.
In 2014, investments in the development of Azerbaijan's alternative energy sector reached 63.6 million manats ($60.6 million), some 34.9 million manats ($33.25 million) of which were allocated to developing solar power, while 28.7 million manats went to wind energy. Since 2000, a total of about 800 million manats ($762.26 million) has been invested in Azerbaijan's renewable energy sector.
Recently, the Turkish Turcas Enerji Holding and Azalternativenerji under Azerbaijan's State Agency on Alternative and Renewable Energy Sources signed a memorandum of understanding for cooperation in the renewables sector.
According to the document, the sides will jointly invest in the construction of solar, wind, and geothermal power plants in Turkey and Azerbaijan, along with implementing other projects. The contract is valid for a period of three years from the date of signing.
Azerbaijan's State Agency for Alternative and Renewable Energy and the Georgian Energy Ministry will establish a joint working group in the field of alternative energy as well.
The increase of alternative energy capacity will reduce the use of hydrocarbons in the oil-producing country, making it possible to redirect them to overseas markets and increase Azerbaijan's export potential and revenues.
--
Aynur Karimova is AzerNews' staff journalist, follow her on Twitter: @Aynur_Karimova
Follow us on Twitter @AzerNewsAz
Related News