Democracy between oppression and regression in Armenia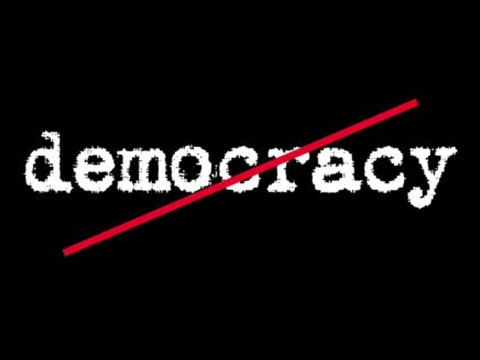 By Mushvig Mehdiyev
Democracy in Armenia remains a foreign concept. Actually one could argue that democracy has regressed in this South Caucasus country, explained a well-known politician in Armenia while commenting on the European Union's remarks on Armenia's democratic progress.
In its annual report the European Union established that Armenia had made very little progress in the spheres of democracy, human rights and fundamental freedom in 2014. The report was published last month.
Head of the parliamentary faction Armenian National Congress, Levon Zurabyan said the EU could have directly confirmed aggravated human rights in Armenia instead of reporting about the "limited democratic progress" the country made.
"Surprisingly, the EU observes little and limited progress in Armenia' democracy. It appears that the EU is holding a very moderate view of Armenia's democracy," he said.
Zurabyan slammed the report for its tiptoeing around Armenia's real issues - human rights violations, political repression and so on.
"The authorities used various kinds of persecution against the political class. Attacks on the Prosperous Armenia and the Armenian National Congress parties, as well as a severe crackdown on the Founding Parliament movement stand perfect testimonies of authority's repressive policy," he said.
Zurabyan categorically opposed the EU's fixation with painting Armenia as developing new democracy. He believes that the situation "is bad enough in the country in regard to human rights" for anyone to want to portray the country as moving forward.
Armenia's key governance challenge is the lack of genuine checks and balances. This has lead to serious deficits in the consistent application of the rule of law, warned the United States Agency for International Development.
Governance is based on the consensus of elite groups, leaving little room for civic input to legislative processes and policy formation. Across all sectors, laws and regulations are often poorly implemented.
Moreover, citizens in Armenia have low levels of trust in governance institutions and NGOs, while the civil society has been atomized - heavily donor dependent, and not widely seen as representative of the public's interest, USAID insists.
As for the Freedom House, an independent watchdog organization in Washington, a semi-consolidated authoritarian regime prevails widely in Armenia, limiting the prospects of national democratic governance, civil society, electoral process, judicial management alongside fueling corruption inclinations
- - -
Follow Mushvig Mehdiyev on Twitter: @Mushviggo
Follow us on Twitter: @Azernews