Armenian opposition warns it may revert to armed protests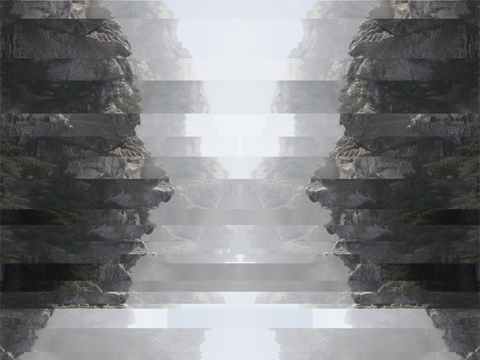 By Mushvig Mehdiyev
An opposition faction in Armenia warned the government that it may use weapons in an upcoming rally next April, in the capital, Yerevan.
"Illegal activities by the Armenian government has unwillingly contributed to the consolidation of the people around the strong initiative," said Garegin Chugaszyan, a member of the oppositional Pre-Parliament Initiative Group.
He said the authorities could not intimidate the numerous supporters of the Pre-Parliament, since many people in Armenia started to openly express their sympathy, support and solidarity for the protest movement.
"We will succeed to change the power in our country through citizen disobedience on April 24, 2015. We believe that our people's desire to fight for their rights is still alive," Chugaszyan noted.
Earlier on November 26 and 27, cars of the four members of the Pre-Parliament Initiative Group - Shagen Petrosyan, Vardan Akopyan, Varujana Avetisyan and Susanna Melkonyan - were deliberately set on fire in Yerevan.
Those members of the movement attended a large convoy of cars in a procession dubbed "The 100th anniversary without regime." The protesters called on the people to stand up and come out into the streets to oust the ruling regime.
The Pre-Parliament leadership criticized the authorities, saying the terror against automobiles was a conspiracy by the regime to frighten the opposition members and suppress their movement.
Another member of the Pre-Parliament Gevorg Safaryan said the supporters of the movement were ready to fight till the end.
"Our supporters are ready to fight till the end in their political war against the ruling regime. If the government will fail to provide peaceful conditions for our rally and turns to a jackboot pressure and repressive measures, they will take up arms to achieve their goal," he added.
Jirayr Sefilyan, Secretary Coordinator of the Pre-Parliament has earlier said it was time to get rid of the current khanate regime in Armenia, calling on the people to gather on the streets to topple the Sargsyan regime.
Sefilyan noted that whether it was impossible to change the power through elections, the Pre-Parliament will do it by force by the date of commemoration of the 100th anniversary of the so-called "Armenian genocide" on April 24, 2015.
Those calls and decisive steps to chant against the authorities are the portrayers of the Sargsyan regime's rotten policy in the country and beyond its borders. Sargsyan emerged before the people with a bunch of promises on his plate when he campaigned before the presidential elections. He is now president and none of his promises were kept, since Armenia is suffering from more deteriorated political and economic circumstances. Now, the Armenian people warn the regime that there is an armed crowd behind the limit of their patient.