10 November 2015 15:30 (UTC+04:00)
3 849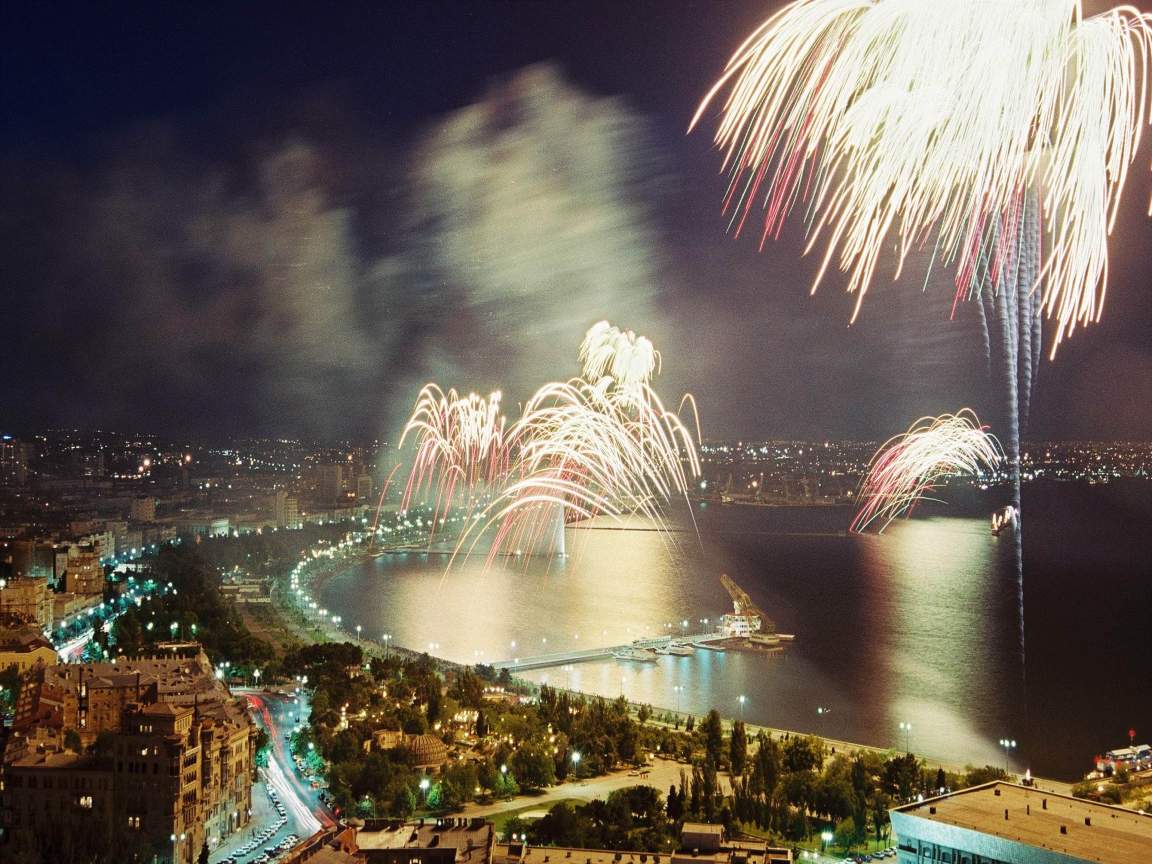 By Nigar Orujova
November has just arrived, but residents of Azerbaijan are already planning their holidays that begin in December and end in early January.
In conjunction with the Solidarity Day of World Azerbaijanis marked on December 31 and New Year, January 1 to 4 has been declared to be non-working holidays in Azerbaijan.
Recently, it has become a new tradition for many people in Azerbaijan to celebrate New Year not at their festive tables at home. The New Year celebration, which for decades was known as a family holiday, now has been transformed into a festival that is celebrated with friends and relatives at restaurants.
Many people, especially young adults, prefer to diversify their holidays. Some head to the northern regions of the country, or the north countries, to enjoy the real holiday while throwing snowballs and skiing. Others want to prolong the warm days under the southern sun.
One or the other, they plan their holidays beforehand, as the New Year holiday is always the most expensive.
Rooms at the best hotels for New Year are booked as early as February and March, and by September about 65 to 70 percent of the rooms for New Year are already booked.
Those who chose to go abroad for the holidays in November, will be unhappily surprised when they learn about prices, since available rooms will only be found in the most expensive hotels.
This situation is being seen in all tourist centers, including Paris, Dubai, Prague, Rome, as well as neighboring Istanbul and Tbilisi.
However, the largest part of the expense of the New Year tour is travel tickets, which are rarely discounted. Therefore, every traveler should first think about purchasing tickets.
There are a number of countries and resorts that are in the greatest demand among Azerbaijanis during the New Year.
Fans of heat and relatively inexpensive tours usually prefer Dubai. The price for 4 to 5 days in Dubai will start from $524-$571. A tour of the same length to Istanbul will cost from $476.
The relatively cheap tours, as always, include the ski resorts of Georgia. A trip to these resorts for 5-6 days will cost at least $381-$428 with three meals a day.
Meanwhile, trips to ski resorts in Turkey start at $762.
To date, a relatively cheap New Years in Prague – including a week stay in the Czech capital with direct flights and three-star hotels with breakfast, will cost at least $809-905.
Those who want to welcome the New Year in Paris will have to pay from $1,336 for seven nights.
Additionally, fans of adventure may enjoy visiting Thailand, which is a tour that will cost $1,047-1,142, Morocco – $1,500, along with Malaysia and Singapore at $1,600.
However, it does not matter where one celebrates the New Year, as long as they are enjoying the spirit of the holiday.
__
Nigar Orujova is AzerNews' staff journalist. Follow her on Twitter: @o_nigar
Related News