12 October 2015 09:21 (UTC+04:00)
6 370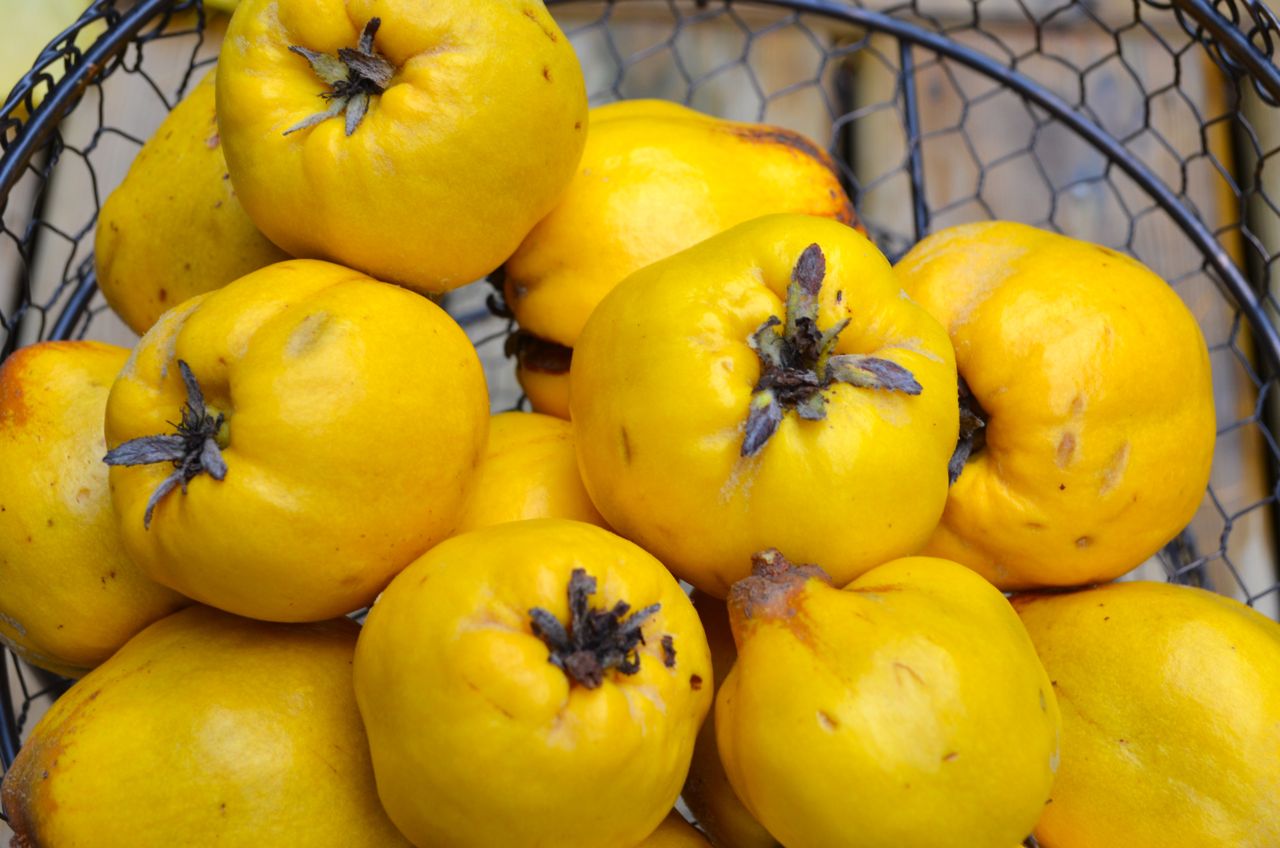 By Nigar Orujova
You have already know that Azerbaijan is the country that houses the king of fruits, however, you may not have heard that it is also a home to the queen of fruits – quince.
Early October is the time for quince yields in Azerbaijan's Agdash region, famous for its sweet, full-flavored quinces. The region is covered with quince gardens, where 15 varieties of this bright yellow fruit grow.
Plentiful and healthy yields were harvested this year due to favorable weather conditions in the region. Last year, over 2,000 tons of fruit were gathered from the region. About 2,300 tons of quinces are expected in Agdash this year, which will be sold both in the country and exported abroad.
Not only the fruit, but also the leaves and flowers of its tree are used to treat about 10 diseases.
The fruit is eaten both raw and used in cooking, where just a small amount of quince can overwhelm the entire dish with a delicious fruity aroma.
Women tend to fall in love with quinces as they are low calorie – 100 g fresh raw fruit has only some 57 calories. Meanwhile, quince pulp along with its peel holds a good amounts of dietary fiber.
It also has several vital poly-phenolic antioxidants, higher concentration than apples and pears. The fruit is rich with vitamin-C, which boosts immunity and helps cure viral diseases and inflammatory conditions that are usual in autumn.
Quince is a good source of minerals such as copper, iron, potassium, and magnesium as well as B-complex vitamins such as thiamin, riboflavin, and vitamin B-6.
Extraction of the fruit and its seeds are used in the treatment of cystitis, atopic dermatitis, and recommended as a safe alternative for allergy sufferers.
Some prefer to eat quince raw, others find it extremely sour and astringent. One way or another, its shelf-life is quite long and can be used in the form of preserve and compotes in winter. Cooking destroys astringent of the fruit but retains its fragrant rich essential oils.
Quinces are extremely easy to prepare, just wash the fruit in cold water, cut in quarters, remove central core and seeds and add it to the dish.
The fruit pulp can be used in seafood, poultry, and lamb preparations as a flavoring base, as well as in confectionaries.
The recipe for traditional Azerbaijani quince preserves include 1 kg of cored and cut fruit, 1 kg of sugar and a cup of water.
Wash the fruit, remove central core and seeds, and cut it into favorable pieces. Put the fruit in a wide but not deep saucepan and cover it with sugar. Pour water and let simmer over medium heat until the quince is golden brown and the syrup is thickened, which is likely to happen in an hour. After the preserves cool down, put it into a jar and seal tightly. The preserves should be kept in a cool and dry place to stay fresh and healthy.
Preserves are one of the most favorite sweets accompanying tea in Azerbaijan in winter.
__
Nigar Orujova is AzerNews's staff journalist, follow her on Twitter: @o_nigar
Follow us on Twitter @AzerNewsAz
Related News