30 July 2018 16:26 (UTC+04:00)
3 480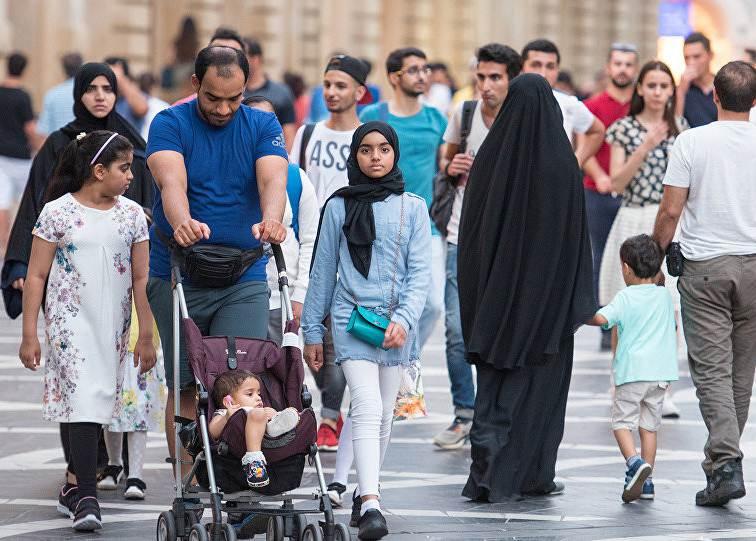 By Naila Huseynli
The simplification of visa procedure between Azerbaijan and a number of Arab countries opens new tourism destination for overseas coming from this part of world. The past three years have seen a dramatic rise in the number of Arab tourists arriving in Azerbaijan.

However, a decline in the number of tourists from the United Arab Emirates is reported for this year, Nahid Bagirov, Chairman of the Azerbaijan Tourism Association told Sputnik.az
The reason for this is a competition for tourists between Azerbaijan and Georgia, Turkey, Thailand, Malaysia, Singapore, Kazakhstan, as well as European countries.
Bagirov noted that tourists from the UAE are considered as the best tourists. They are rich and spend money. But in the meantime they have begun to tend to more Balkan countries.
Even so, this did not affect that much overall situation in Azerbaijani tourism market, Bagirov says, since tourists from other countries fill this gap. For example, the number of tourists coming from Saudi Arabia and Kuwait has increased in the country.
In January-June, the growth of people visiting Azerbaijan from the Persian Gulf countries (except for Iran) was observed most. Compared with last year, the number of Kuwaiti nationals increased by 5.1 times, citizens of Bahrain - by 2.6 times, citizens of Qatar - 2.1, citizens of Saudi Arabia by 3.5 times, citizens of Oman - by 1.6 times, citizens of Iraq - 1.6 times, citizens of the United Arab Emirates - by 1.2 times. The number of arrivals from Iraq decreased by whopping 44.3 percent, the UAE by 8.8 percent.
Meanwhile, tourist influx brings to lack of space in Baku hotels amid room glut, if to consider 19 percent rise in the number of overseas between January and June 2018. The same situation is highly noticeable in the country's regions in the recent days.
The number of tourists in the Azerbaijani hotels was 1.28 million for the first six months of the year, the report of the State Statistics Committee says.
As much as 62 percent of the country's guests stayed in Baku, 9.7 percent in Gabala, 5.1 percent in Gusar, 4.5 percent in Naftalan, 3.6 percent in Guba, 3.4 percent in Nakhchivan, 5 percent in Khachmaz, 1.1 percent in Agstafa and 9.1 percent of them in the other regions and cities.
As a result, tourism income in the first half of 2018 amounted to 167 million manat ($98 million). A total of 66.3 percent of the amounts paid only for the use of hotel numbers.
The growth of tourism in Azerbaijan and increasing number of tourists has necessitated construction of more hotels in the country. Availability of 575 hotels in the country (some 155 located in the capital) is very small and it is necessary to build new ones, according to some experts.
--
Follow us on Twitter @AzerNewsAz