Azerbaijani cyclists getting ready for Tour de Langkawi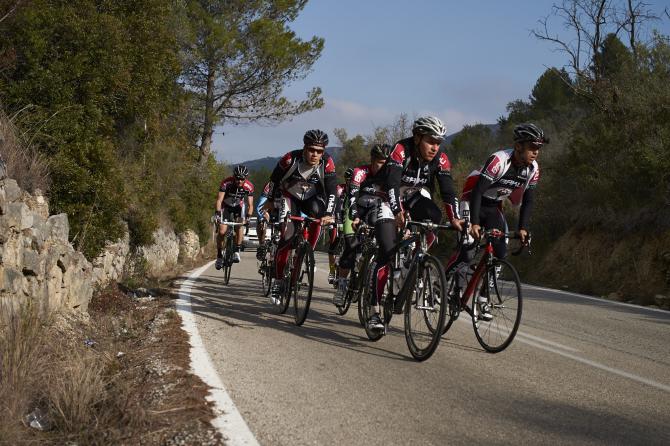 By Nigar Orujova
Two Azerbaijani riders are getting ready to compete in the Tour de Langkawi in Malaysia on February 27-March 7.
Elchin Asadov and Tural Isgandarov both put in a strong performance at their first race of the 2014 season, the Herald Sun Tour.
Asadov, 27, had trouble at the start of the race, because of a bad cold, but he credited the excellent care from team staff with helping him off to a very good start to the season.
I think the Langkawi race will be one of the hardest Asian Tours, Asadov said.
Asadov's main goal this year is to win at least one of the stages of Tour of Azerbaijan. In addition, qualifying for and doing well at the Word Championship in Spain is a priority for him this year.
Isgandarov, 22, was much more critical of his Herald Sun Tour performance. He noted that the extreme temperatures and climate change made things difficult.
"When taking all into consideration it somehow affects the performance. However it still doesn't give me any reason to excuse. There were riders who endured such weather and won the race... I think I might have raced better than that," he underscored.
In Langkawi, the commitments can be changed depending on the situation and I might be given different tasks to handle during race, he noted.