21 June 2016 12:41 (UTC+04:00)
2 451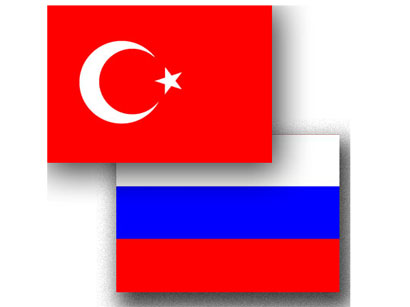 By Fatma Babayeva
After the relations between Turkey and Russia worsened due to the incident with Russian SU-24 bomber in 2015, some say Turkey needs to decrease its reliance on Russian gas and diversify further gas supply routes.
Turkey needs to reduce its energy dependence from Russia via gas supplies from alternative sources, Kenan Yavuz, former head of SOCAR Turkey Energy and current board chairman of Turkish Caspian Strategy Research Institute told TRT news channel on June 20.
He noted that the construction of the Trans-Anatolian Pipeline (TANAP) may partly facilitate this.
The mentioned TANAP pipeline is the Turkish leg of the Southern Gas Corridor and envisages transporting gas from Shah Deniz Phase 2 located in the Azerbaijani section of the Caspian Sea to Turkey (6 billion cubic meters per year) and then to Europe (initially 10 billion cubic meters per year) via connection to Trans-Adriatic Pipeline (TAP).
This pipeline stretches from Turkey's border with Georgia to the Greek border of the country.
Yavuz further emphasized the great significance of TANAP pipeline not only for Turkey but for the whole region and added that Israeli gas will be useful on the matter to Turkey as well.
Russia is the biggest supplier of the natural gas to Turkey via Blue Stream and Trans-Balkan pipelines.
BP's estimates show that Turkey imported 39.7 billion cubic meters of natural gas via pipelines in 2015. Some 5.3 billion cubic meters out of this volume was purchased from Azerbaijan (via the South Caucasus Pipeline or Baku-Tbilisi-Erzurum) 26.6 billion from Russia and 7.8 billion from Iran.
Additionally, Turkey imported 7.5 billion cubic meters of LNG last year. Most part of this volume (3.8 billion cubic meters) was bought from Algeria. The remaining part was imported from Qatar (1.7 billion cubic meters) and Nigeria (1.5 billion cubic meters).
Turkey is the second largest importer of the Russian gas after Germany.
Turkey's purchase of Russian gas brings about $9 billion to Russian budget annually, Togrul Ismayil political scientist, associate professor of the Department of International Relations at the Ankara-based TOBB University of Economics and Technology told Trend on June 20.
He thinks that warming of relations between Russia and Turkey depends on the Russian side.
"Turkey initially didn't introduce any sanctions against Russia, despite the fact that Moscow violated the air borders of Ankara," noted the expert adding that Russia, on the contrary, began to introduce sanctions against Turkey that caused damage to ordinary citizens.
In regards to the Turkish Stream - the suspended pipeline which previously envisaged carrying Russian gas via Bulgaria to southern and central Europe, Ismayil stressed that Turkey will not speculate on this project for the sake of improving relations with Russia.
The Turkish Stream project has geopolitical importance for Russia as well, he said, adding that Turkey will proceed from its economic interests in this issue.
Although, experts suggest that Turkey needs to reduce dependence on Russian gas, the government strives not to reduce but to bring back previous volumes of trade between two countries.
---
Fatma Babayeva is AzerNews' staff journalist, follow her on Twitter: @Fatma_Babayeva
Follow us on Twitter @AzerNewsAz
Related News