Iran's bargaining power in nuke talks to enhance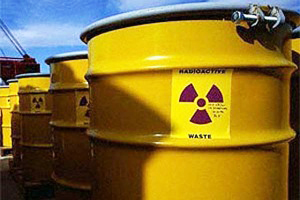 The Islamic Republic's recent nuclear achievements will increase Iran's bargaining power during the upcoming negotiations with the P5+1(the US, UK, France, Russia, China, and Germany), Abbas Araqchi, Iranian deputy foreign minister said.
Araqchi made the remarks on the sidelines of the National Nuclear Technology Day ceremony in Tehran on April 9.
A number of recent nuclear achievements, including the country's first home-made virtual fuel plant, three new radiology products, as well as one product in the field of environment protection unveiled in the ceremony.
"We will defend Iran's peaceful nuclear technology in the upcoming talks, as we did in the past," Araqchi, who is a senior nuclear negotiator, said, Iran's Fars news agency reported April 9.
While responding a question about the next round of the talks with the six world powers, Araqchi said that the Iranian side is in contact with the EU Foreign Policy Deputy Chief Helga Schmidt on the issue.
"We are talking to set the date and place of the next round of negotiations to start working out the final agreement text as well as the talks' form and modalities," Iranian top diplomat said.
The talks will be held at the level of deputy foreign ministers, he said, adding expert level talks also will be held on the sidelines of the high level talks.
Foreign ministers will join the talks whenever necessary, Araqchi said.
He further added that it is more likely the parties hold meeting on the sideline of the upcoming UN Disarmament session in New York.
While responding a question about Iranian fact sheet on the Lausanne deal Araqchi said Iran's fact sheet is not different from what foreign minister Mohammad Javad Zarif earlier shared with the media.
Fact sheet is not important and lacks legal value, Araqchi said, adding it is only each side's own understanding from the issue.
It was earlier announced that Iran has prepared its version of the nuclear accord fact sheet, detailing Iran's recent nuclear framework agreement with world powers, and will publish it if necessary.
Less than 24 hours after Iran and the P5+1 reached a mutual understanding over Tehran's nuclear program, a US fact sheet detailing parameters for a joint comprehensive plan of action was published.
Iran says the US fact sheet does not reflect the true and is a mix of right and wrong.
It should be noted that the latest talks by Iran and the P5+1 ended in a framework agreement on April 2. The negotiating sides issued a final statement at the end of the 8-day talks which clarified the objectives of a final deal which is to be reached by July 1.
--
Follow us on Twitter @AzerNewsAz