Nuclear talks end without progress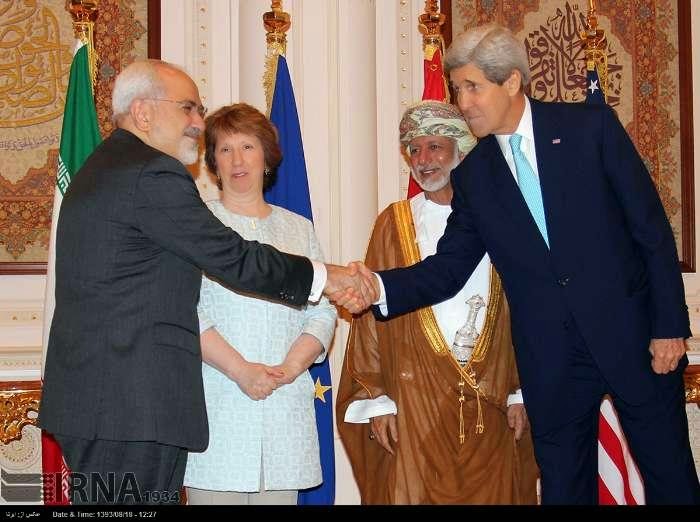 By Sara Rajabova
Iran, the U.S. and the EU have concluded two days of high-level talks on Tehran's nuclear energy program without tangible progress.
Trilateral talks between Iranian Foreign Minister Mohammad Javad Zarif, U.S. Secretary of State John Kerry and European Union's (EU) envoy, Catherine Ashton, wrapped up in the Omani capital city of Muscat on November 10 after the sides held four rounds of discussions, Press TV reported.
Following the negotiations, senior Iranian nuclear negotiator Abbas Araqchi said the talks were "very useful", but noted that a lot of work remains to be done and more expert-level and bilateral meetings were required.
Araqchi added that the process of striking a comprehensive deal on Iran's nuclear energy program needs "lots of goodwill by all parties and of course readiness to make difficult decisions."
He further described the issues of uranium enrichment and the sanctions as key questions in the talks.
Jen Psaki, the U.S. State Department spokeswoman, meanwhile, said the talks were "tough, direct and serious."
She said the U.S. remained focused on making progress, and there's still time to do so.
The negotiations were aimed at facilitating a final deal over Iran's nuclear energy program before the November 24 deadline. The extent of Iran's uranium enrichment as well as a timetable for the removal of U.S. and EU sanctions were high on the agenda of the Oman negotiations.
Last November, Iran and the P5+1 group of countries clinched an interim nuclear accord, which took effect on January 20 and expired six months later. However, they agreed to extend their talks until November 24 as they remained divided on a number of key issues.
The recent talks are part of preparation for formal negotiations in Vienna on November 18 between Iran and the group known as P5 + 1 - Germany, Russia, China, France, the U.K. and the U.S.
Differences remain over the scope of the country's uranium enrichment program, how and when to lift economic sanctions, and how long Iran's nuclear program must remain under international inspections and safeguards.
Iran says its nuclear program is for energy and medical purposes and rejects allegations that its nuclear work is a cover to build atomic weapons.