9 December 2018 11:55 (UTC+04:00)
2 334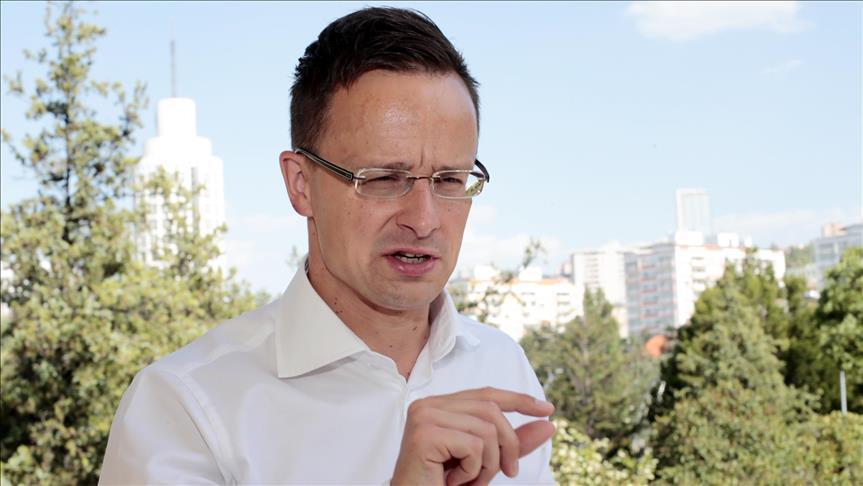 By Trend
After rejecting the United Nation's global compact on migration, Hungary has made it clear that it will reject the UN's global compact on refugees, as it may encourage the emergence of new and dangerous migration flows, official sources said here on Saturday, Xinhua reported.
"With the global compact on refugees, the UN prepared the little brother of the global compact on migration, which opens the back door to those that cannot come in through the main entrance," declared Peter Szijjarto, Hungarian Minister of Foreign Affairs and Trade, quoted by the government's website.
"Although this package is about refugees, in recent years there have been more international debates on how to try to identify illegal immigrants as refugees," he explained, adding "We had many debates with the bureaucrats of the United Nations on who can be qualified as a refugee. We know for a fact that we are facing an illegal immigration crisis here in Europe, not a refugee crisis."
The UN's High Commissioner for Refugees was given the task of developing and proposing new global compact on refugees in consultation with States and other stakeholders, based on the comprehensive refugee response framework set out in the New York Declaration.
That process comprised a series of thematic discussions and meetings in 2017.
The High Commissioner proposed a final text in his annual report to the UN General Assembly in 2018 and the compact will come before the General Assembly before the end of the year, in conjunction with the annual resolution of the Office of the United Nations High Commissioner for Refugees.
The global compact on refugees is a response to large movements of refugees and protracted refugee situations. It builds on existing international law and standards, including the 1951 Refugee Convention and human rights treaties, and seeks to better define cooperation to share responsibilities.
Its four key objectives are to ease the pressures on host countries, to enhance refugee self-reliance, to expand access to third-country solutions and finally to support conditions in countries of origin for return in safety and dignity.
"According to the global compact on refugees, the UN expects the Member States to allow immigrants to travel freely and without control within a country and to decrease detentions. This is a security issue that we cannot let happen, because it would make the transgressing of borders without consequences," said Szijjarto.
"The UN's global compact on migration and on refugees encourage people to come to Europe, therefore Hungary, just like in the case of the global compact on migration, will also reject the global compact on refugees, and will vote No on Dec. 17," he concluded.
---
Follow us on Twitter @AzerNewsAz
Related News