21 April 2017 12:57 (UTC+04:00)
1 057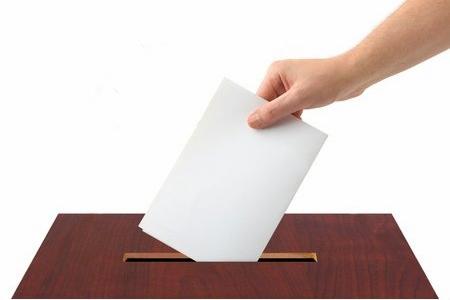 By Kamila Aliyeva
The race to become Iran's next president has officially begun after the definitive list of candidates was published.
The Electoral Commission of Iran said on April 21 that six people had qualified to take part in the vote after the Guardian Council of Iran confirmed the candidates.
The election is scheduled for May 19.
Iran's incumbent President Hassan Rouhani, acting first Vice President of Iran Es'haq Jahangiri, Mayor of Tehran Mohammad-Baqer Qalibaf, keeper of the mausoleum of Imam Ebrahim Raeesi, former Minister of Culture Mostafa Aqa-Mirsalim and former Minister of Industry Mostafa Hashemi-Taba have been approved to run for presidency.
Iran's Guardian Council denied Mahmoud Ahmadinejad, the former president of Iran, as a candidate for participation in the presidential elections.
The former hardline leader earlier registered candidacy for election next month, defying 'advice' of supreme leader. Last year, Ayatollah Ali Khamenei revealed that he had told Ahmadinejad he did not recommend he enter the contest.
The two main rivals in the race are widely expected to be President Hassan Rouhani, and Ebrahim Raeesi.
Rouhani remains popular for stabilizing the economy and ending sanctions through a nuclear deal with world powers. After lifting the sanctions, Rouhani visited a number of European states and made deals that worth billions of dollars. European companies started looking for investment opportunities in the growing Iranian market.
Raeesi, who is a close ally of the Supreme Leader of Iran Ayatollah Ali Khamenei, would rely on his past record in high government posts and his managerial skills to win votes. A large number of conservatives are expected to fully support the candidacy of Ebrahim Raisi.
Mostafa Aqa-Mirsalim is currently the head of the Islamic Coalition Party's Central Council. He is a conservative politician and engineer who served as the country's minister of culture and Islamic Guidance from 1994-1997. From 1981 to 1989, he served as the advisor to then president Ayatollah Seyyed Ali Khamenei.
Mostafa Hashemi-Taba was a vice president under former Presidents Ayatollah Akbar Hashemi Rafsanjani, a former minister of industries, and the former head of the Sports Organization.
Es'haq Jahangiri currently serves as the first vice president. He used to be minister of mines, the governor of Isfahan, and a parliamentarian.
Mohammd Baqer Qalibaf is currently the mayor of Tehran, was a former commander of Iran's Islamic Revolution Guards Corps' Air Force, an ex-chief of the national police, and a former commander of Iran's Khatam al-Anbya Air Defense Base.
On April 28, the candidates start campaigning until 24 hours before May 19, the voting date for the 12th presidential and 5th city and council elections.
---
Kamila Aliyeva is AzerNews' staff journalist, follow her on Twitter: @Kami_Aliyeva
Follow us on Twitter @AzerNewsAz
Related News