9 January 2017 13:49 (UTC+04:00)
2 279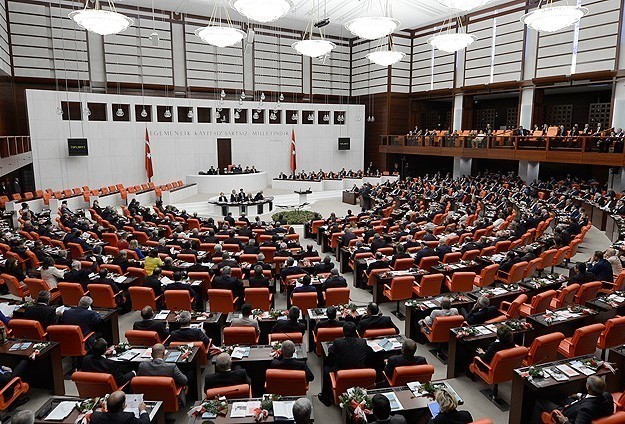 Turkey's parliament will discuss amendments to the Constitution, today, January 9, said the parliament in a message.
All political parties of Turkey will take part in the discussions.
On Dec. 29, 2016, the Parliamentary Constitutional Committee of Turkey approved a number of articles in the country's draft Constitution and proposed to discuss them at a parliamentary session.
The approved articles increase the number of seats in the Turkish Parliament from 550 to 600.
The draft Constitution proposes to allow Turkish citizens to run for the MP seats from the age of 18. Currently, the lowest age limit for this is 25.
One of the approved articles also offers to hold parliamentary elections every 5 years. Currently, the parliamentary elections are held every 4 years.
A Turkish citizen no younger than 40 and with higher education can become president of Turkey, according to the draft Constitution. The Turkish president will also have the powers to appoint ministers and replace them.
The approved articles stipulate that the president-elect is not obliged to be a non-party nominee.
If the draft constitution gets more than 367 votes, it can pass directly without the need for a referendum. However, the AK Party, the ruling party in Turkey, has said it will hold a referendum even if none is needed.
President Recep Tayyip Erdogan emphasized that he will push for a referendum even if the draft is approved by a majority in the parliament.
The changes to the constitution require a 50-percent vote in favor in a referendum.
Related News