Uzbekistan eyes to create another 4 free economic zones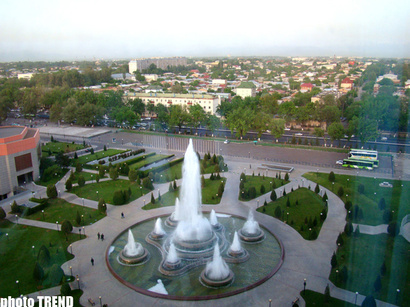 By Trend
Uzbekistan intends to create another four free economic zones, according to the draft decree of the country's acting president, prime minister Shavkat Mirziyoyev, published for the Uzbek society's discussion.
In accordance with the project, it is planned to create Urgut, Gijduvan, Kokand and Khazarasp free economic zones in Bukhara, Samarkand, Fergana and Khorezm regions of Uzbekistan.
Creation of new free economic zones is aimed at formation of favorable conditions for attracting foreign and domestic investments to create modern production facilities for deep processing of mineral and raw material resources and agricultural products, as well as integrated and efficient use of production and resource potential of the four regions of Uzbekistan.
It is planned to create the new production facilities in the spheres of deep processing, storage and packaging of horticultural and agricultural products, textile, carpet weaving, footwear and leather goods, as well as environmentally friendly chemical, pharmaceutical, food and electrical industry, mechanical engineering and the automotive industry, production of building materials and in other areas.
It is planned that the free economic zones will be operating during 30 years with the possibility of further extension. Special tax and customs privileges will be in power during this time in the free economic zones. Logistics centers and customs posts will be also set up in the territory of the free economic zones.
Discussion of the draft decree on the creation of new free economic zones will be completed in early December 2016.
It was reported that in late October 2016, the acting Uzbek president adopted a decree on the unification of customs and tax privileges and preferences for the participants of free economic zones, which are operating and being created in the country.
In accordance with the document, the benefits for the participants of the free economic zones will be provided for a period of 3-10 years depending on the amount of the investments made.
Currently, there are three free economic zones offering investors privileges and special opportunities for doing business in Uzbekistan. They are the Navoi free economic zone established in Navoi region in 2008, the Angren free economic zone created in Tashkent region in 2012, and the Jizzakh free economic zone with its branch in Syrdarya district, established in 2013.
As many as 50 projects worth $395 million have been currently implemented in the territories of free economic zones in the spheres of textile, chemical, pharmaceutical, food, electrical industry, automotive industry, as well as production of building materials.
---
Follow us on Twitter @AzerNewsAz