4 August 2016 17:48 (UTC+04:00)
2 178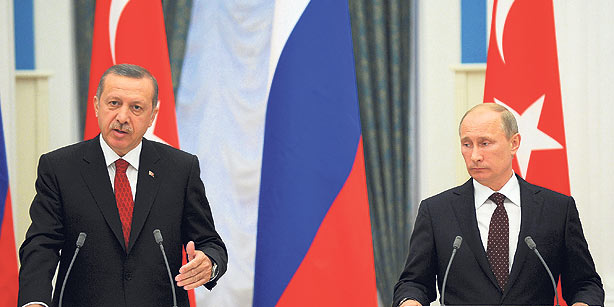 By Gunay Hasanova
Restoration of relations with Turkey and the situation in Syria will be raised at a meeting of Russian Vladimir Putin and Recep Tayyip Erdogan, said spokesman for the Russian president, Dmitry Peskov, RIA Novosti reported.
"There will be an important exchange of views on how fast and in what order we will manage the restoration of our relationship. Moreover, there are ongoing issues related to the economic activities. We can surely predict that there will a detailed exchange of views regarding the regional issues, including Syria," said Peskov.
"The agenda of the meeting is easily predicted," he added.
Prior to the certain incident, i.e. the tragedy of Russian plane, Russia and Turkey had advanced partnership relationship covering trade, economic and investment cooperation and maintained a very intense political dialogue, said Peskov.
The crisis in relations between the two countries followed after the incident with the downed Russian plane. In response, the Russian president signed a decree on measures to ensure national security and launch special economic measures against Turkey.
On June 29 the presidents of Russia and Turkey held a telephone conversation. The heads of two states agreed to work out the possibility of holding near-term personal meeting.
The last talks between the two leaders were held last fall at the summit of "Big Twenty" in Antalya.
Earlier, President Recep Tayyip Erdogan sent a letter to his Russian counterpart, where he expressed condolences to the family of the deceased pilot of SU-24 and regret over the incident with the Russian aircraft.
In turn, Russian Deputy Prime Minister Arkady Dvorkovich at the meeting with Turkish Deputy PM Simsek said that apologies of the Turkish side served as a basis for the restoration of relations between Russia and Turkey.
Moreover, the Turkish President Tayyip Erdogan will meet with Russian President Vladimir Putin on August 9 in St. Petersburg.
Commenting earlier the warming in relations between Russia and Turkey, the Prime Minister of Turkey Binali Yildirim thanked Azerbaijan for assistance in normalization of relations with Russia.
Follow us on Twitter @AzerNewsAz
Related News