SOCAR keen on entering market of gas stations in Turkey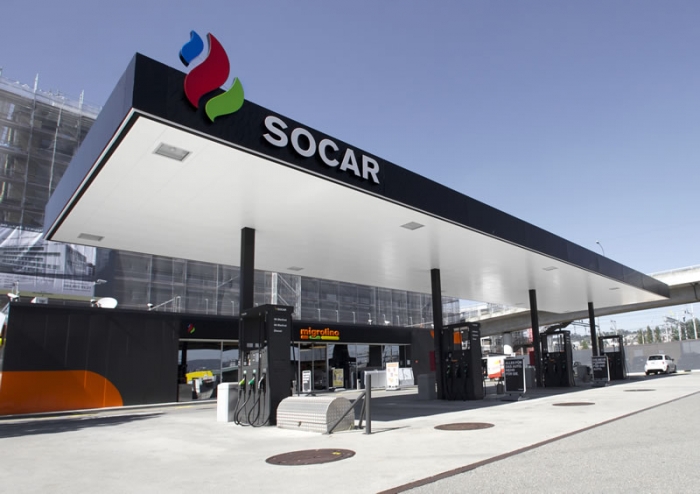 By Gulgiz Dadashova
The State Oil Company of Azerbaijan (SOCAR) is expanding operations in the retail oil products market abroad.
Socar Turkey Enerji, a subsidiary of SOCAR in Turkey is considering several options for the acquisition of fuel distribution stations in Turkey.
"Earlier it was reported that Socar Turkey was negotiating with BP Turkey on purchasing its assets in the fuel distribution field. Besides BP Turkey, other companies' options are also being considered," Socar Turkey Enerji told Trend.
Turkish media earlier reported that the state-run oil company of Azerbaijan plans to purchase the assets of BP Turkey, which is engaged in the sale of petroleum products in the Turkish market.
Socar Turkey Enerji reported that it has not yet come to a final decision on the issue and to date, the process of studying Turkey's fuel distribution market continues.
If SOCAR purchases BP Turkey, the company will have a 10 percent share on the Turkish fuel market, which means that SOCAR will enter the top four fuel distributing companies in the country.
Previously Managing Director of SOCAR Turkey Enerji Kenan Yavuz reported that SOCAR Turkey Enerji is keen on participating in the sale of petroleum products in Turkey.
SOCAR is involved in exploring oil and gas fields, producing, processing, and transporting oil, gas, and gas condensate, marketing petroleum and petrochemical products in the domestic and international markets, and supplying natural gas to industry and the public in Azerbaijan. Three production divisions, two oil refineries and one gas refinery, an oil tanker fleet, a deep water platform fabrication yard, two trusts, one institution, and 22 subdivisions are operating as corporate entities under SOCAR.
The company owns gas stations in Azerbaijan, Switzerland, Georgia and Ukraine. It has representative offices in Georgia, Turkey, Romania, Austria, Switzerland, Kazakhstan, Great Britain, Iran, Germany and Ukraine and trading companies in Switzerland, Singapore, Vietnam, Nigeria, and other countries.
SOCAR started operations in the retail oil products market from Georgia, where the number of Company's petrol stations reached 102 units. It plans to open 30 more petrol stations, including 20 combined filling stations, in Georgia in the next two years.
Thirty four gas stations operate under SOCAR brand in Kiev, Odessa, Lviv, Nikolaevsk and Rovensk regions of Ukraine. SOCAR Ukraine plans to increase the number of gas stations in Ukraine under SOCAR brand to 100 units in 2013.
The company entered the Romanian market by buying local filling stations from Romtranspetrol and re-branding them. Now the number of SOCAR petrol stations in Romania reached 14.
Following the acquisition of Esso Switzerland owned by the U.S. company Exxon Mobil in July 2012, SOCAR has taken over a retail network consisting of 170 filling stations and a division specializing in fuel marketing for industry and wholesale customers in Switzerland. This division is responsible for household fuel and balloon gas sale to independent suppliers throughout Switzerland.